Conventions and trade shows are crucial messaging opportunities for many companies as they represent the one or two times a year that their target audience is gathered in one location. During these events brands are always looking for new and innovative ways to connect with attendees.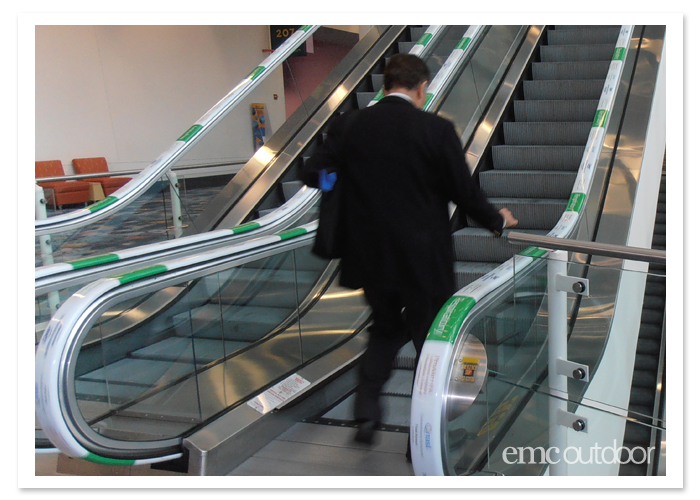 That's why many advertisers at these events will turn to out of home advertising for its ability to consistently create new, exciting event marketing media opportunities – like branded escalator handrails.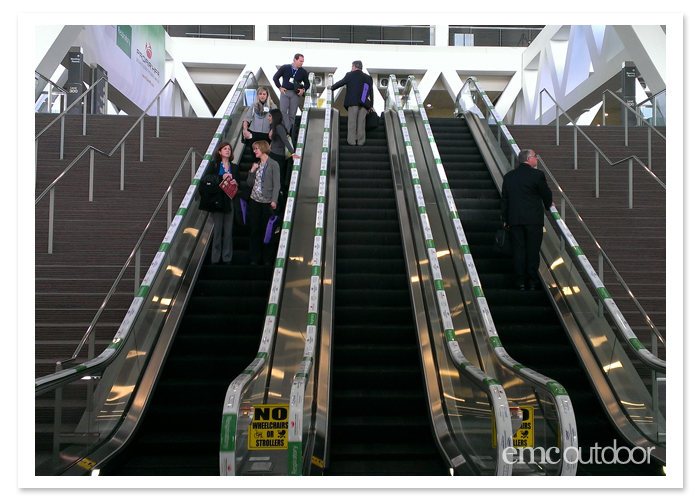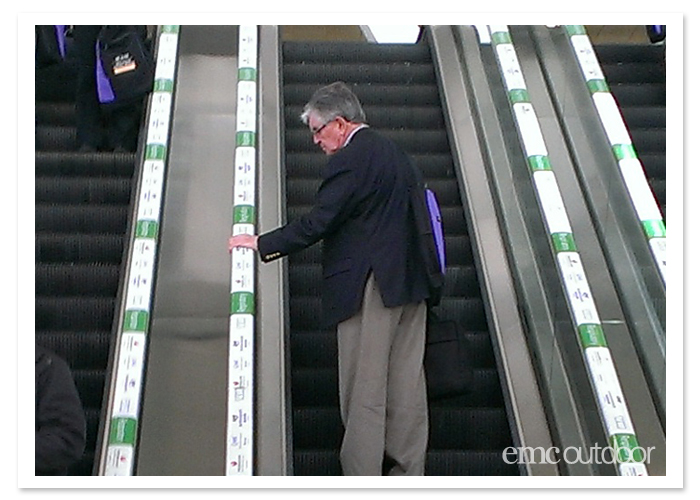 These new escalator handrail wraps deliver to 100% of your target audience at convention centers where escalators are entrance and exit choke points. Plus – your message is delivered to a captive audience for 30 seconds (on 2-story escalators) and 60 seconds on 3-story escalators. No other media type delivers this guaranteed audience, repetition, and duration of message exposure.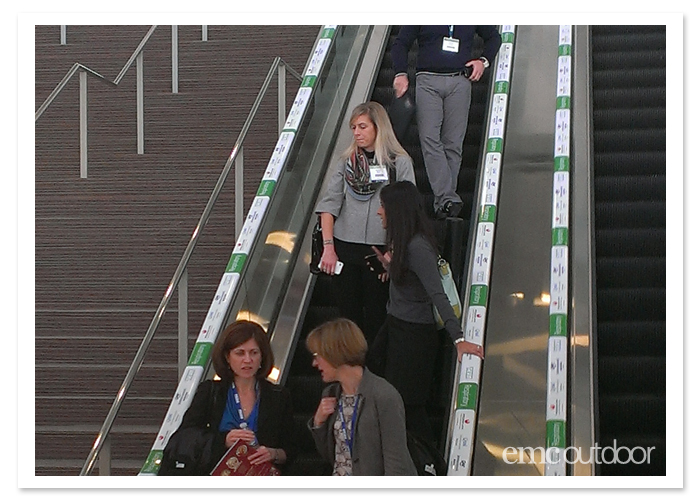 EMC Outdoor found and developed these sponsorship opportunities for TEVA to help them stand out amid the flurry of competing information at their key meetings. This is just one example of our continuous efforts to help expand offerings for event marketing in the out of home media world.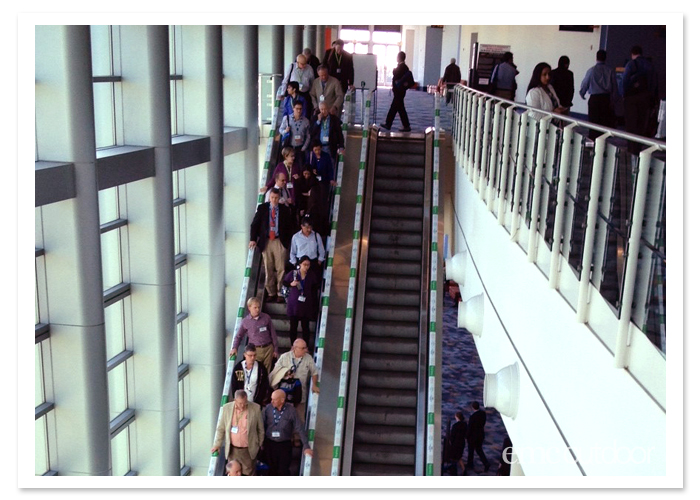 EMC Outdoor is excited to be the official representative of these patented escalator handrail wraps for advertising at conventions centers, trade shows and conferences. Contact us to learn more about how EMC can help your brand find out of home media to reach your audience, no matter where they are.