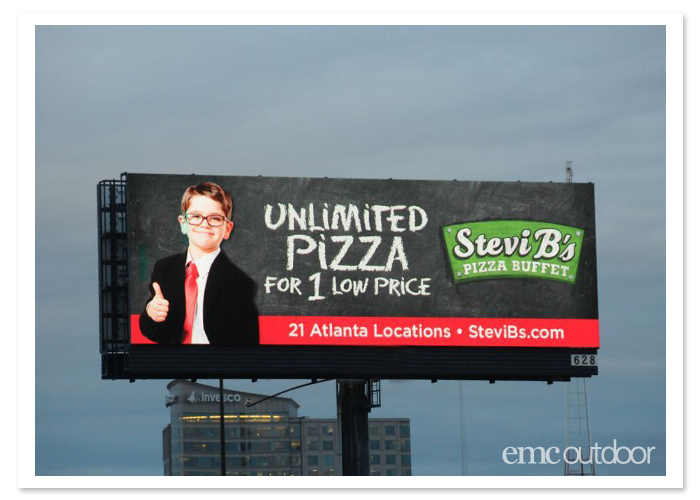 One of the best testaments to the effectiveness of outdoor advertising is when advertisers continue to make it an integral element in their marketing plans.  That's just what restaurant chain Stevi B's has done over the past several years, continuing to use out of home to build brand awareness regionally, and to drive traffic locally.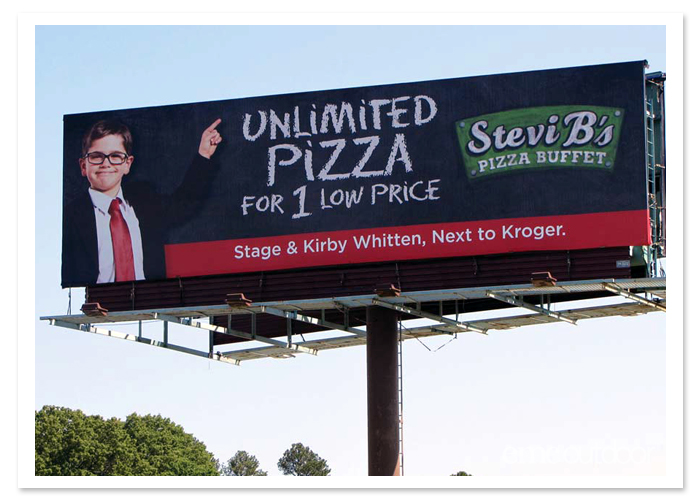 Billboards have always been used as a powerful way to drive traffic to a specific location – the "directional" has probably been around as long as the medium.
But the simple directional billboard or poster can do much more than drive traffic.  By combining their restaurants' efforts regionally, Stevi B's is using a mix of traditional and non-traditional out of home to create a strong regional presence to build brand awareness … while also driving traffic to specific local restaurants.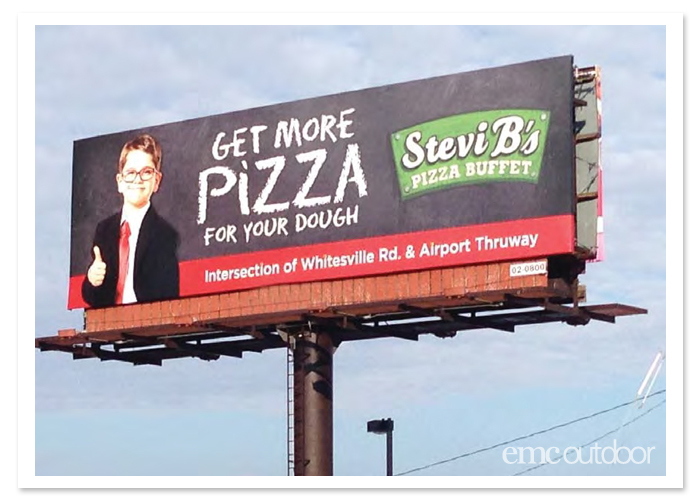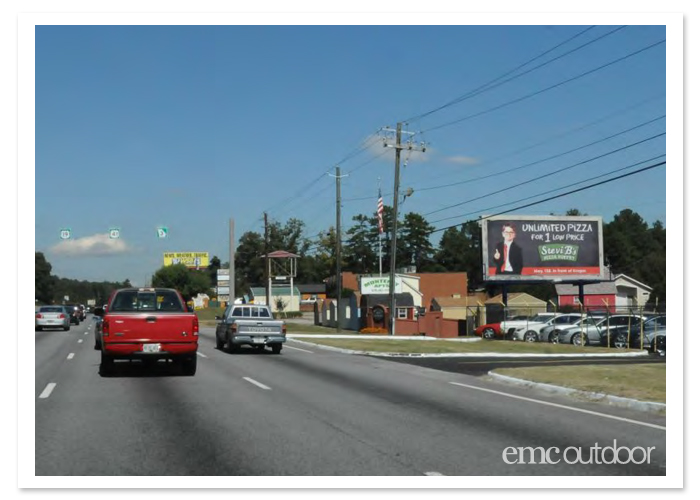 In addition to billboards and posters Stevi B's has also added truckside advertising to their out of home mix.  Truckside offers an excellent complement or alternative to more traditional media, and can extend the reach of a campaign in a budget-stretching way.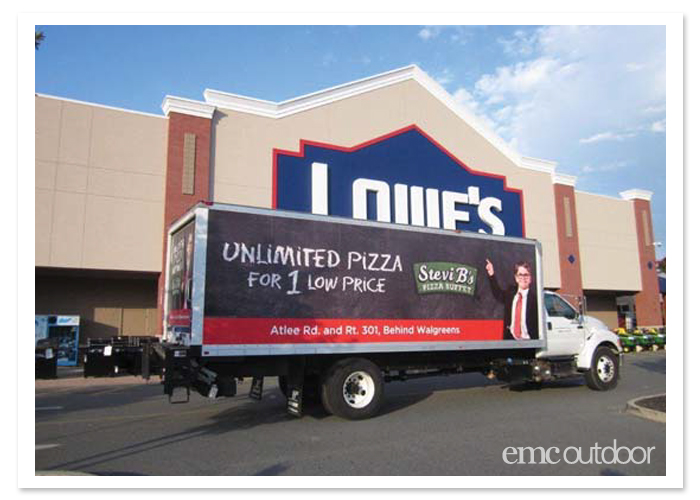 Contact us to learn more about how out of home advertising can help create awareness for your brand, locally, regionally, and nationally.