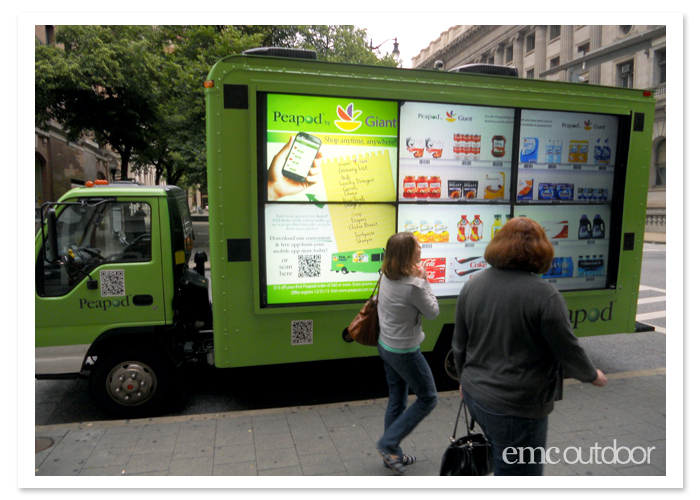 On the heels of their OBIE award-winning out-of-home transit advertising, Peapod and their agency tapped EMC Outdoor to take the same concept on a 2013 summer mobile tour.  The interactive mobile truck visited Washington DC, Baltimore, Philadelphia, New York City, Boston and Chicago.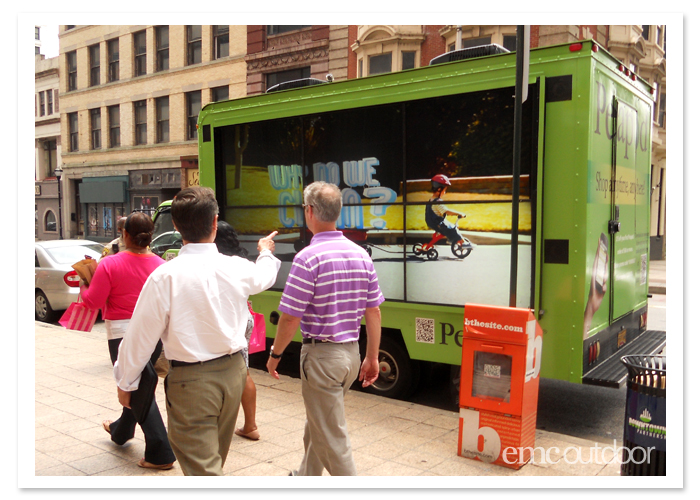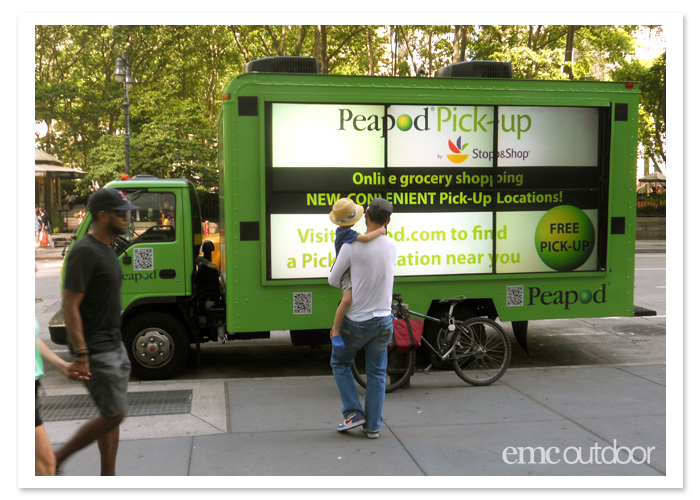 The bright green Peapod vehicle got a lot of attention as it turned heads and engaged busy consumers in each market. QR codes, brand ambassadors and shelf items displaying bar codes encouraged people to download the Peapod app to begin interacting with the service right away.
http://vimeo.com/77148889

In addition to the interactive digital vehicle, Peapod incorporated lifestyle media (coffee sleeves) and recreation center posters targeting family decision-makers for a complete and integrated non-traditional out of home campaign.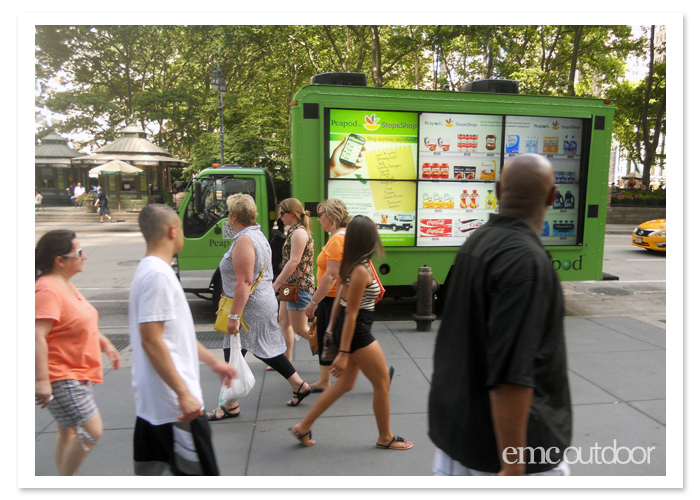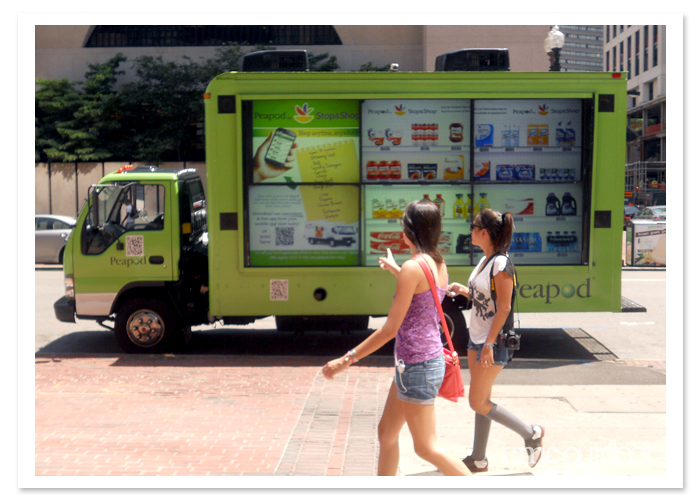 Strategy: Take the successful and award-winning Peapod interactive OOH model on a 6-city tour via an interactive, digital display vehicle supported by brand ambassadors and additional out of home advertising media. Share media costs by incorporating 3 major brand spots: Campbell's, Lysol and Coca-Cola.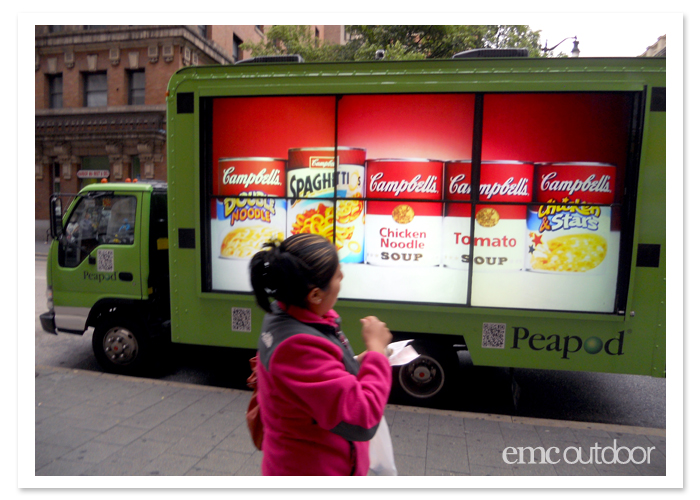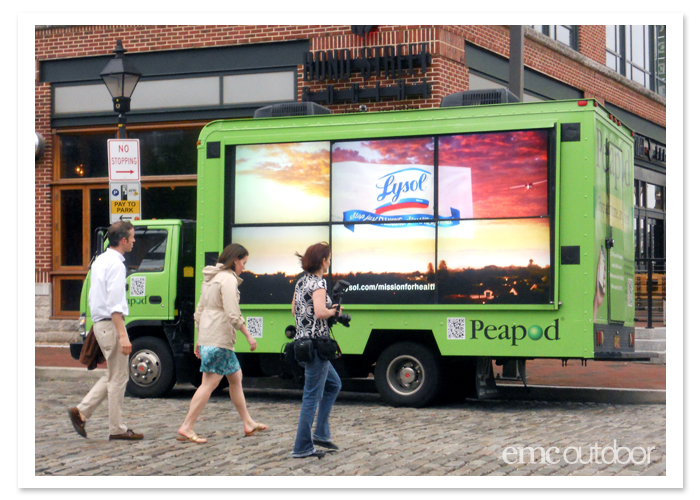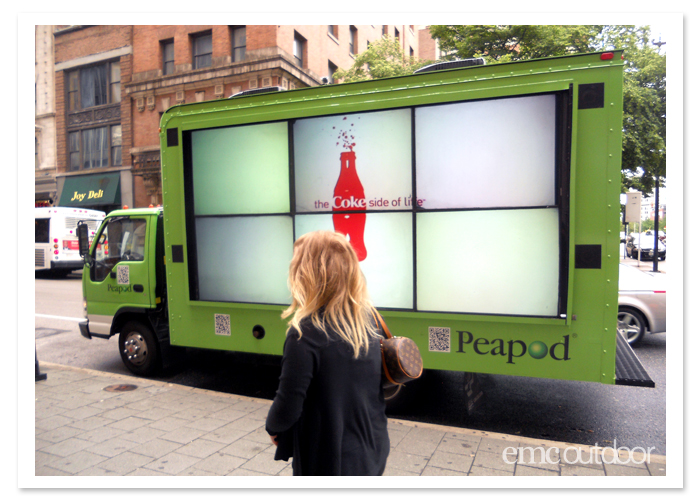 Tactics: In addition to the interactive vehicle, the campaign strategically incorporated brand ambassadors, lifestyle media and posters at high traffic, family-centric locations. QR codes and Peapod brand ambassadors encouraged interaction and downloading of the Peapod app to drive sales.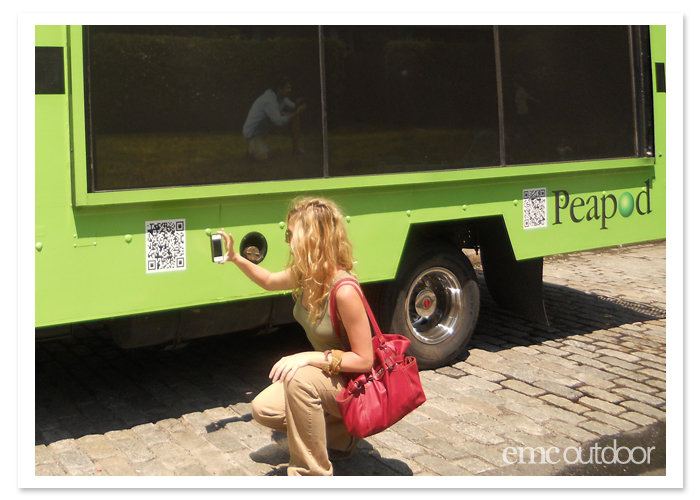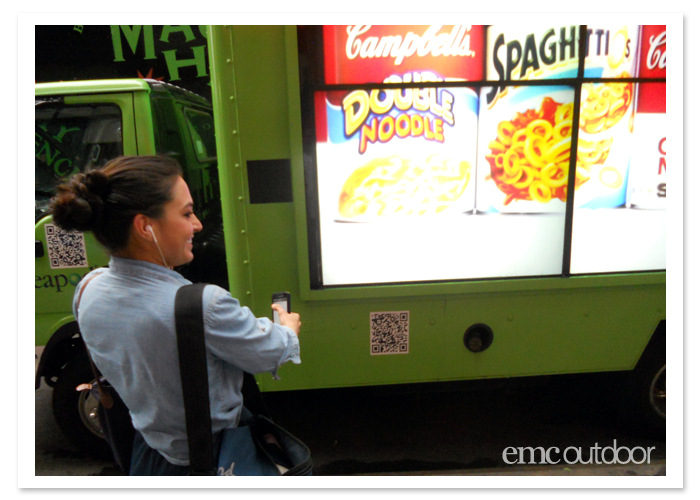 Results: This innovative outdoor advertising campaign turned heads and engaged Peapod's target customers in each visited market.  In addition to the general impressions created by the truck, brand ambassadors took park in thousands of direct engagements, explaining the service and helping consumers download the Peapod app.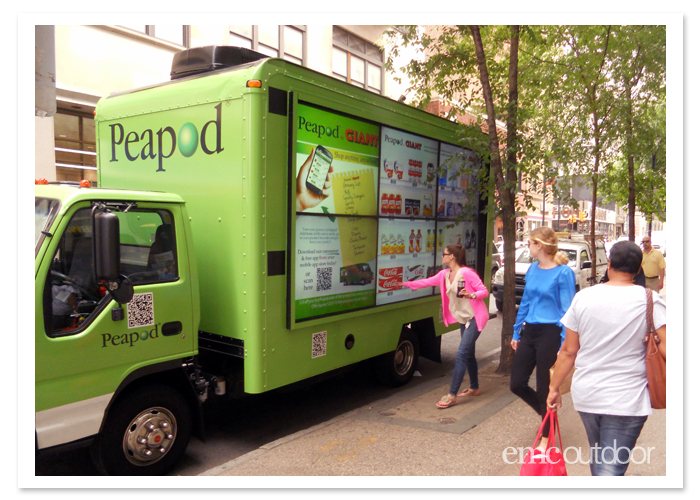 At EMC Outdoor we specialize in finding creative out of home media solutions to make your campaign exciting and memorable.  Contact us to learn more.