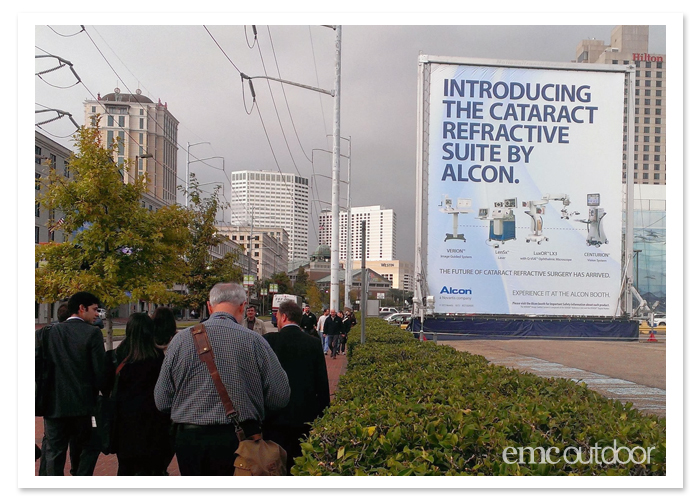 Major events like conventions, trade shows, and medical meetings are crucial times for exhibitors.  With the target audience concentrated in one location for a small window of time, there is a massive opportunity for exhibitors to advertise.  Exhibitors are always looking for new ways to outshine their competition, and out of home excels at making big, bold statements that attendees cannot miss.
One of the great things about OOH event media is that it provides a wide open platform for innovation, flexibility and surprise.  Want to wow your audience with something unexpected and exciting?  No problem.  Need to target a particular event or location but there's no OOH media available near the event? Again, no problem: out of home can create an exciting and unexpected "Wow!" media opportunity where none existed before.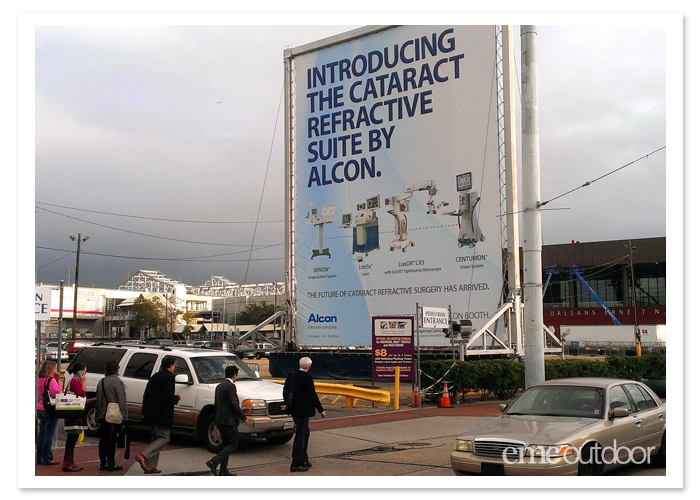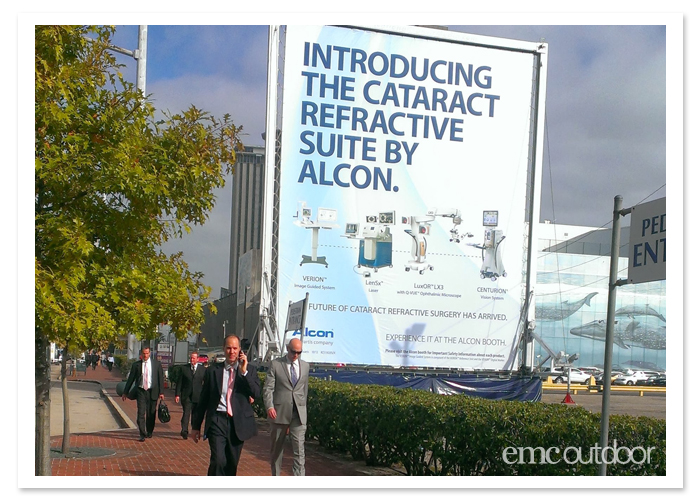 That's just what Alcon Labs did when they wanted to reach attendees at the AAO convention in New Orleans with a message that their event audience simply could not miss.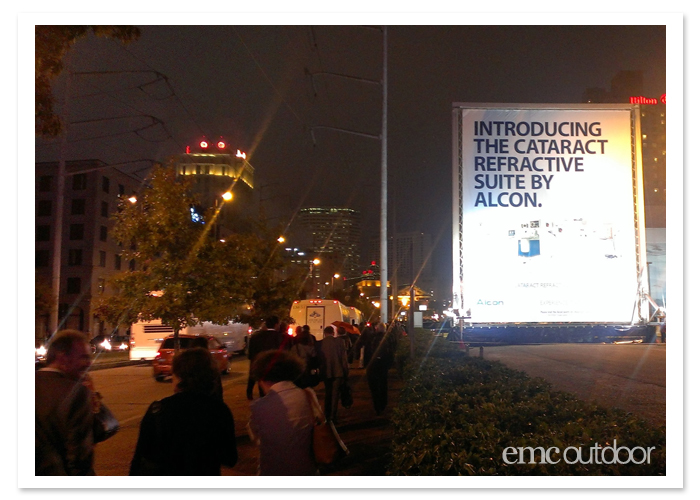 Placed at a prime location that we researched and secured, this colossal mobile wallscape allowed Alcon to be set up just a few hundred feet away from the convention center, on one of the main routes that attendees traveled on each day.  The mobile display stood over 6 stories high, towering over its surroundings and providing an incredible media impact for Alcon at their key meeting.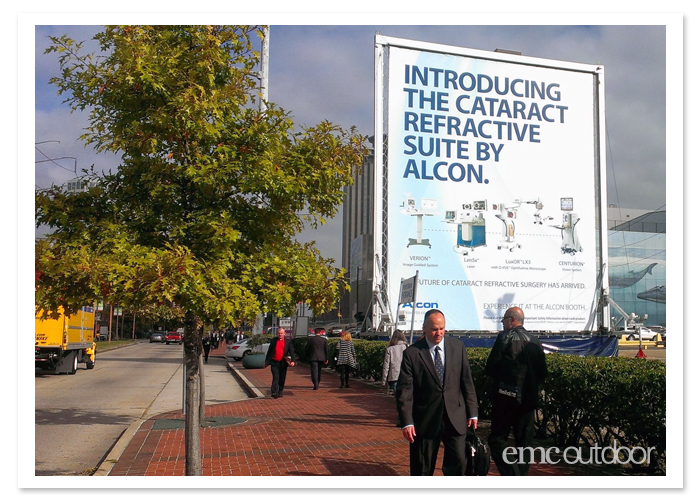 At EMC we have over 20 years of experience in finding exciting new out of home media opportunities. Contact us to learn more about how we can help you find media that will let you tower over your competition.