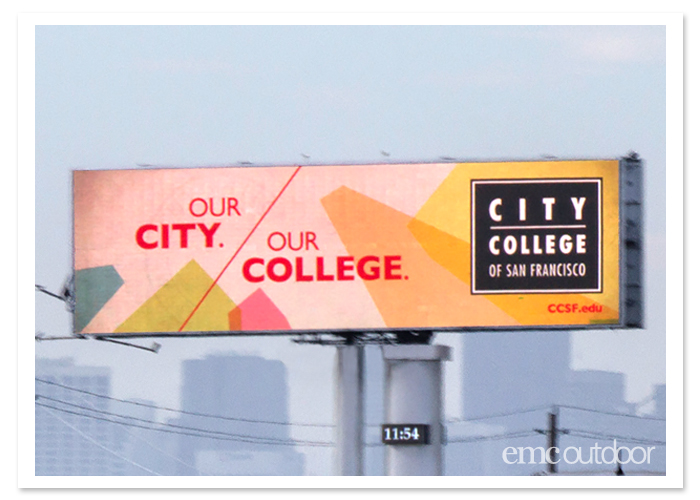 City College of San Francisco knows the value of a good integrated advertising campaign. As the college was placed in limbo while waiting for accreditation technicalities to go through, the San Francisco learning institution found that its enrollment was plummeting.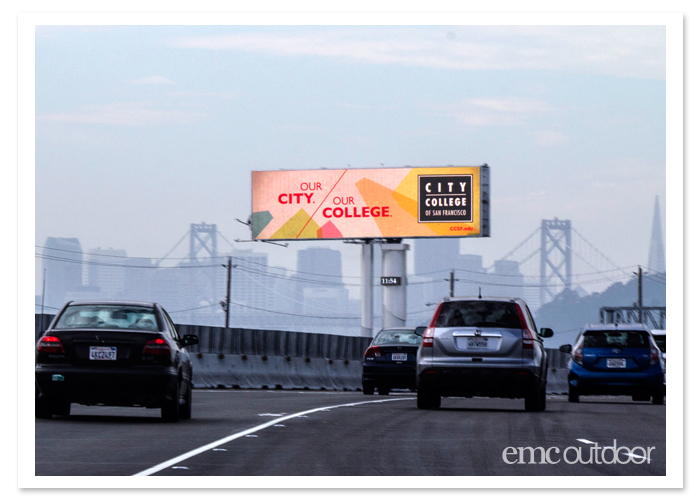 In a bold move, the college decided to make a critical investment in advertising to ensure that the community knew that City College was standing strong and not going anywhere by placing the messages "Our City / Our College" and "Still Strong / Still committed / Still City College"  around the San Francisco area. The multiple and integrated media forms used included TV, radio and out of home advertising.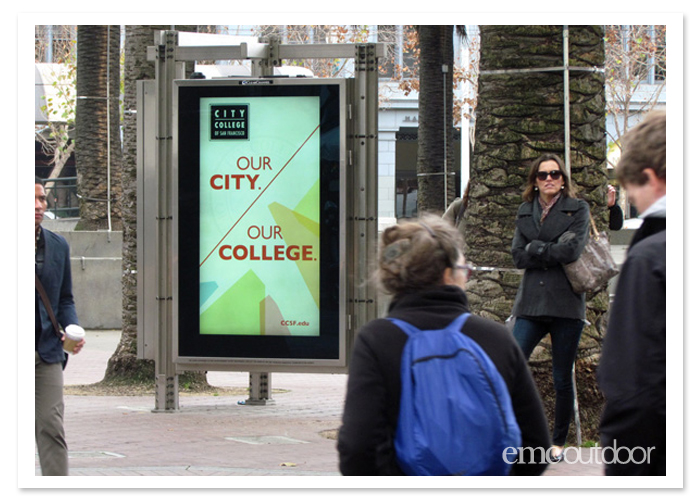 Outdoor advertising works very efficiently when strategically incorporated into a fuller media plan.  In this case the plan included a network of downtown digital street-level displays in combination with high-profile and strategically placed digital billboards.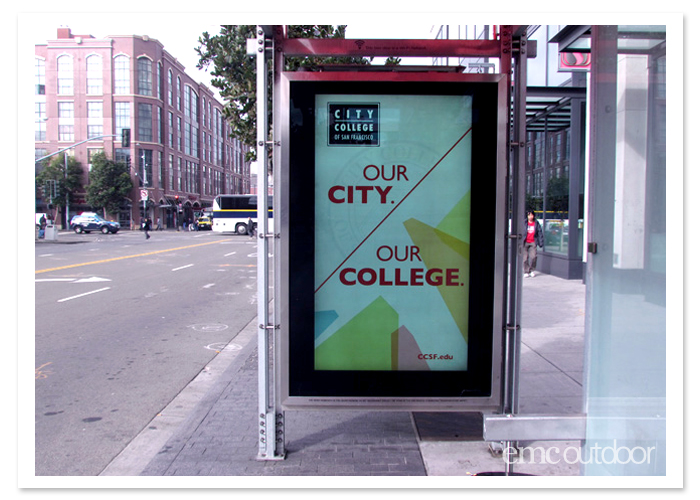 The choice for digital out of home media allowed the college's messaging to begin broadcasting within a week of approval. This flexibility and ability to post quickly is one of the strengths of digital outdoor advertising.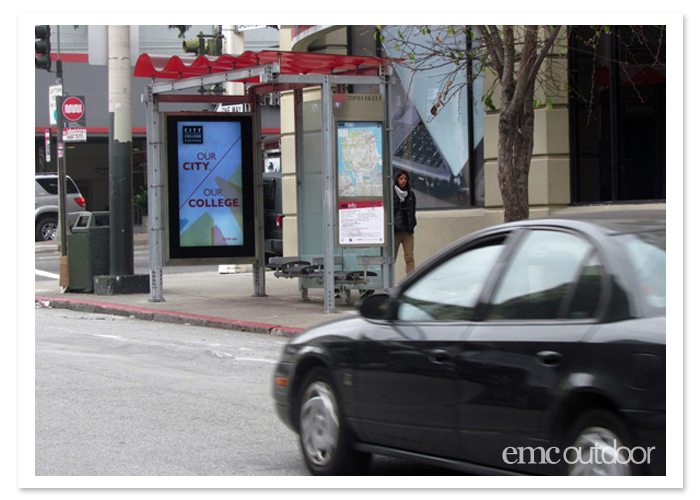 The result? A 34% increase in enrollment in just 2 months, resulting in $4.6 million in tuition to the college.  In addition the advertising resulted in multiple stories in the press — adding value to the overall media buy, and getting City College's message broadcast even more completely.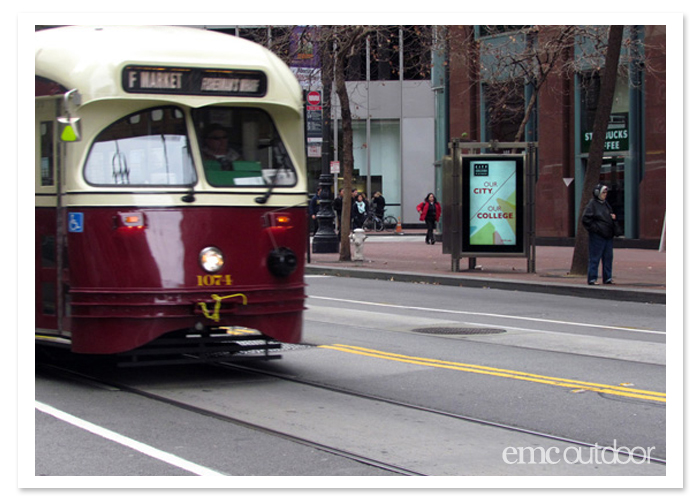 Contact us to learn more about how outdoor advertising can help get the message out in any market.