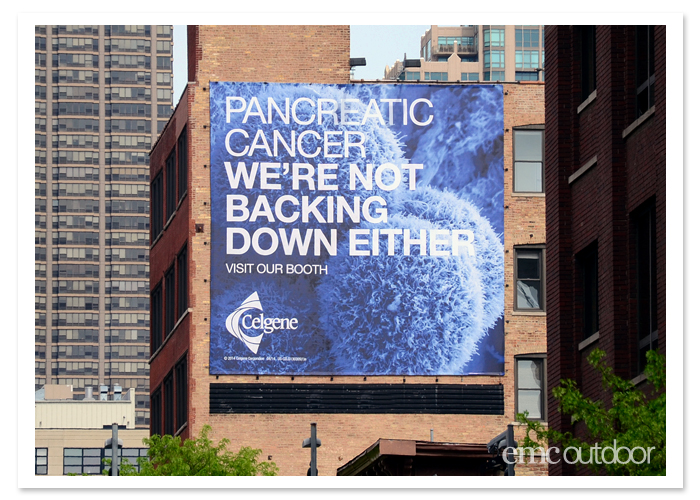 As Celgene and their agency prepared for one of the most important medical conferences of the year — the annual ASCO meeting— they looked to EMC Outdoor for an out of home media plan that would deliver a dominant presence during the Chicago event.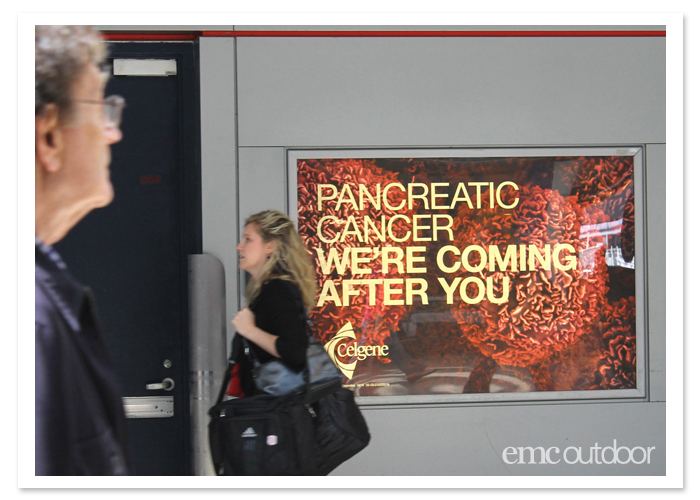 Medical conferences, like other types of conventions and trade shows, provide great opportunities to reach highly targeted audiences that are gathered together in one location for a short period of time. In a host city like Chicago, there are many types of out of home media options and strategies that can be used to target conference and trade show attendees.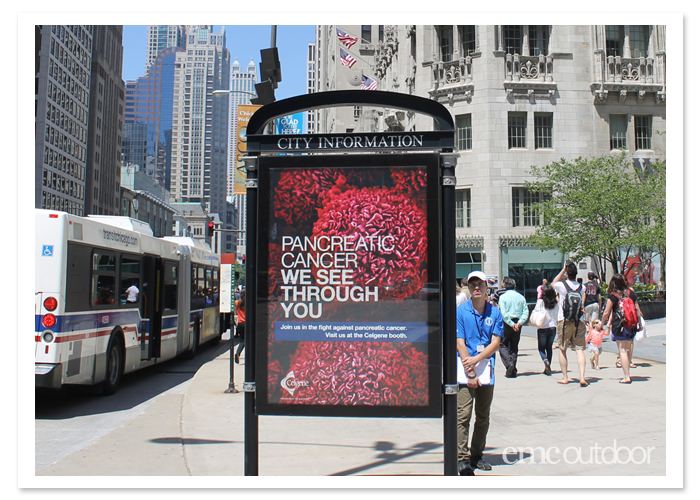 OOH media choices were selected to reach attendees at various stages during their stay – from the moment they arrived in the airport, to several key travel routes to the convention center. Areas around hotels and restaurants where attendees would spend time after the show were also selected, providing a quieter setting than the conference floor for the brand's voice.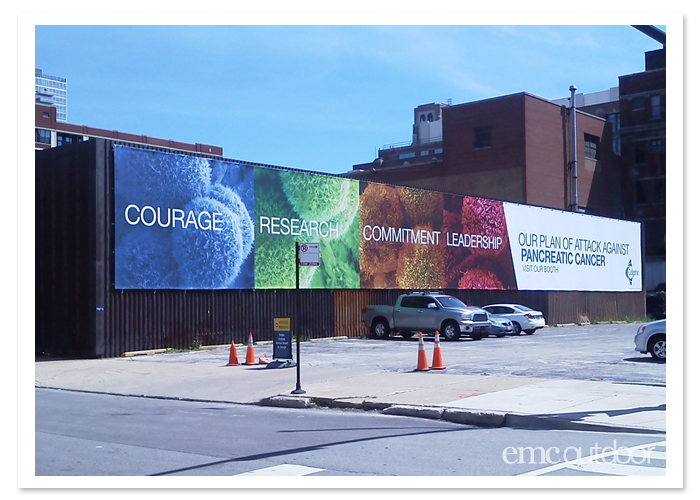 Out of home media is ideally suited to convention and conference coverage. Well-planned strategic placement can put advertising directly in the path of attendees, while out of home's big, bold, yet simple and direct messaging is perfect for helping to drive booth traffic.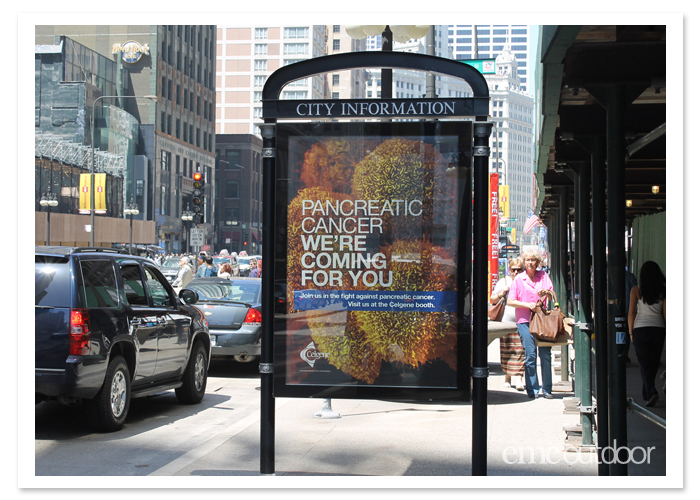 Celgene used an extensive variety of highly-targeted event media to target attendees at various points throughout the event area. Their colorful and bold creative unified their multiple media choices as attendees passed or interacted with the media locations before, during and after the conference.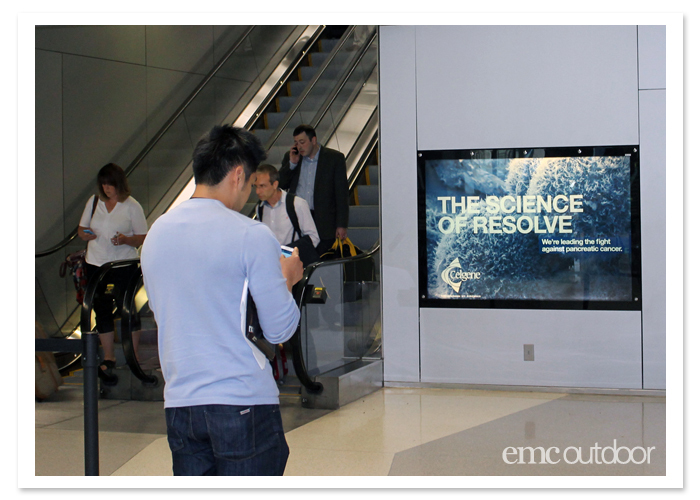 Contact us to learn more about how out of home media can add an extra dimension to your event marketing plans.