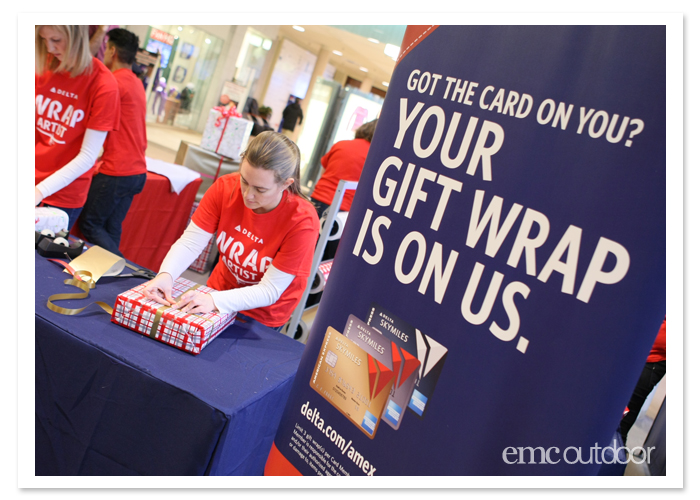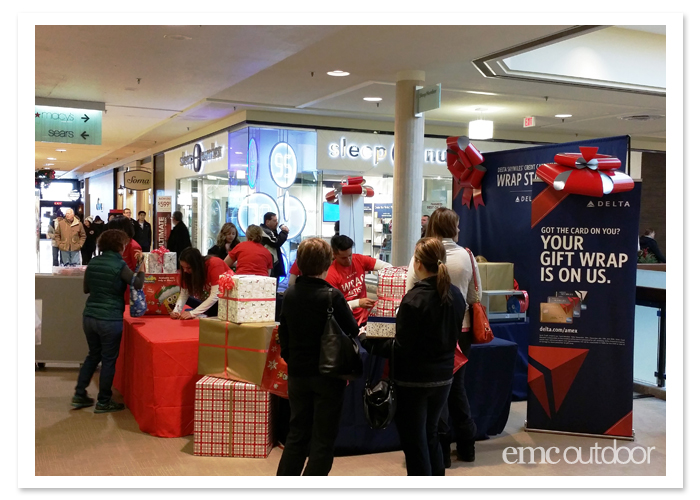 In order to target holiday shoppers and Delta Sky Miles cardholders in the Minneapolis market, Delta created a pop-up gift wrapping station at the mall for Black Friday, and all of the weekends between Thanksgiving and Christmas.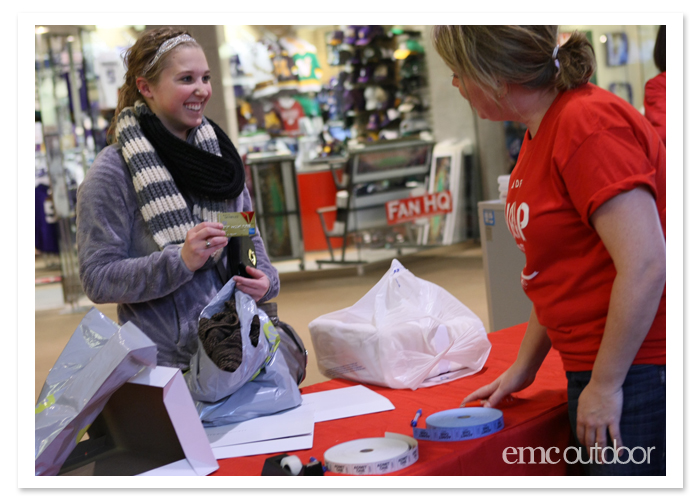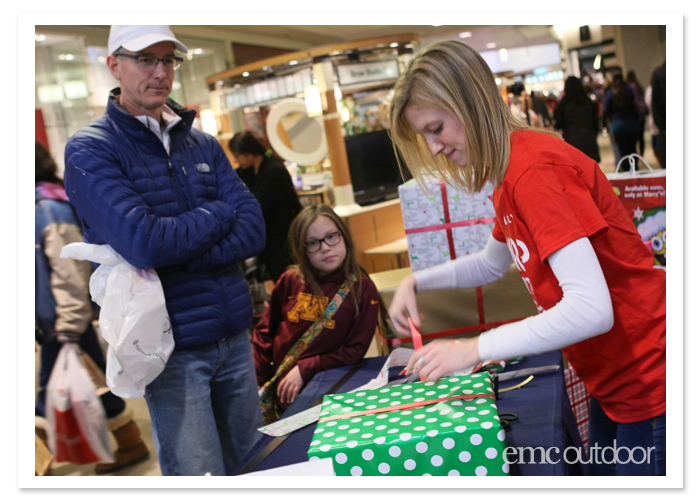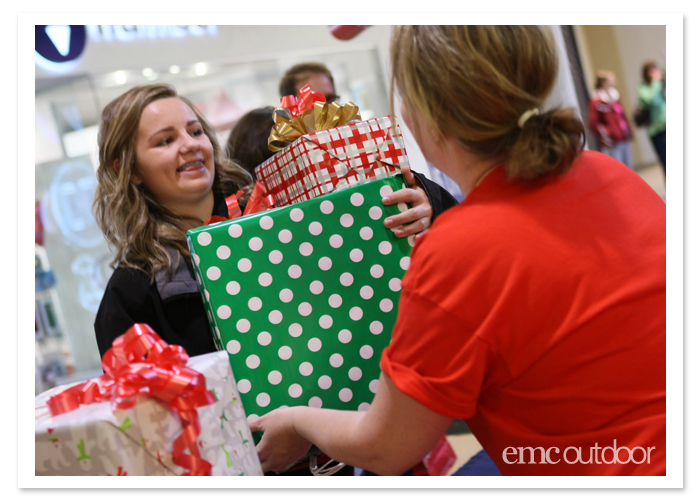 The wrapping station created a branded experiential environment within the mall, including branded back drop, branded table cloths, and a call to action banner to draw the attention of consumers.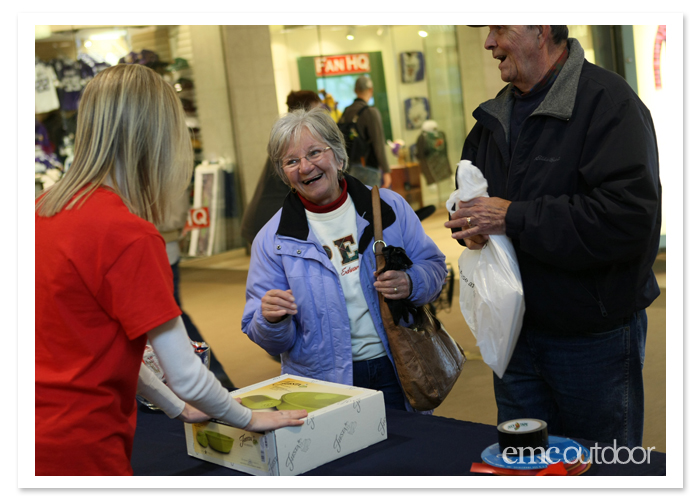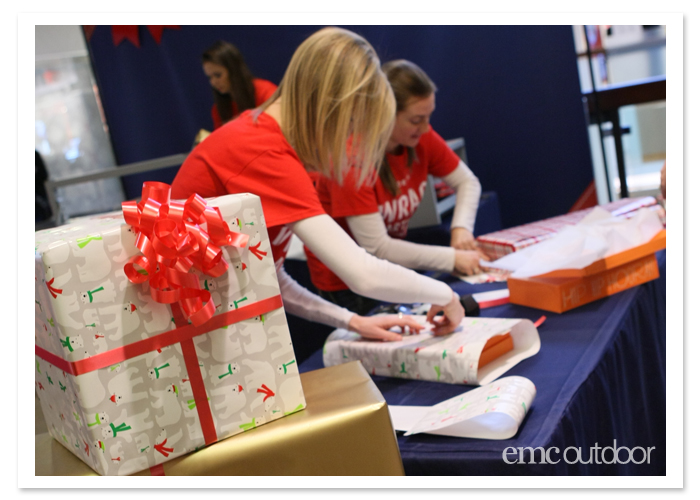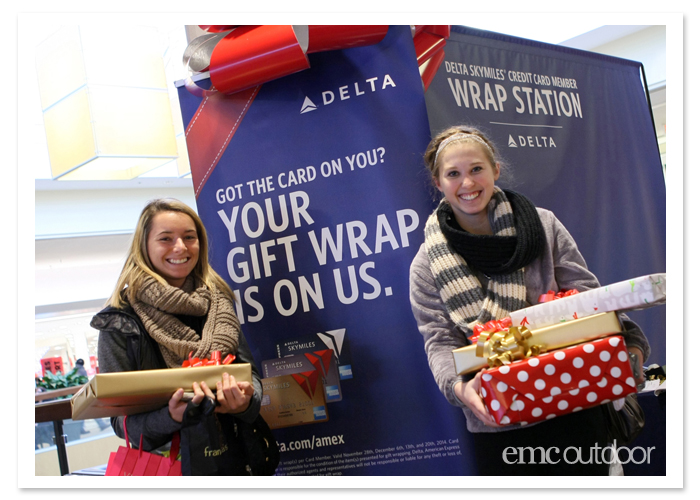 Brand Ambassadors in branded uniforms were on hand to prompt consumers to show their membership in the Delta SkyMiles Club, or their Delta Credit Card in order to receive free wrapping of gifts they had purchased.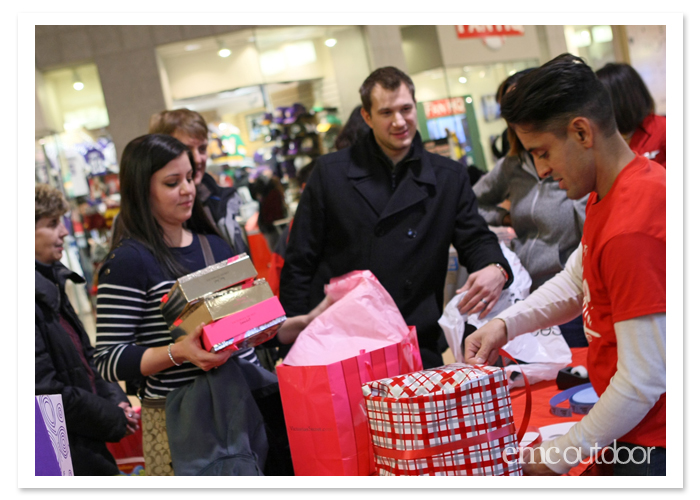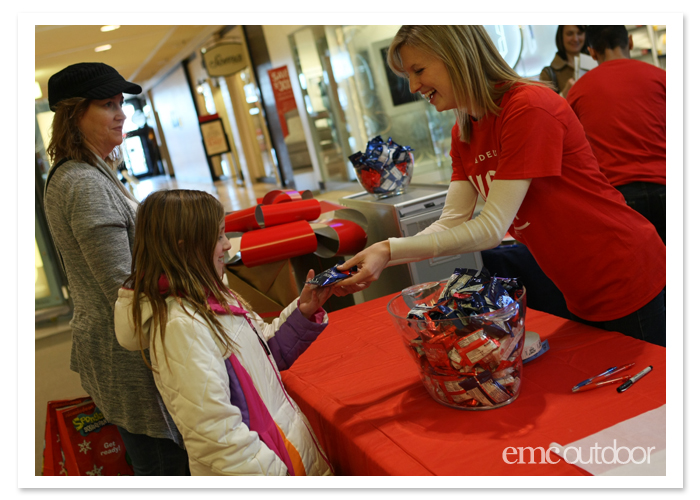 Along with the footprint experience, signage at entrances and floor graphics throughout the mall created a visual call to action for consumers to check out the Delta  wrapping station as they entered and moved through the mall, maximizing consumer engagement.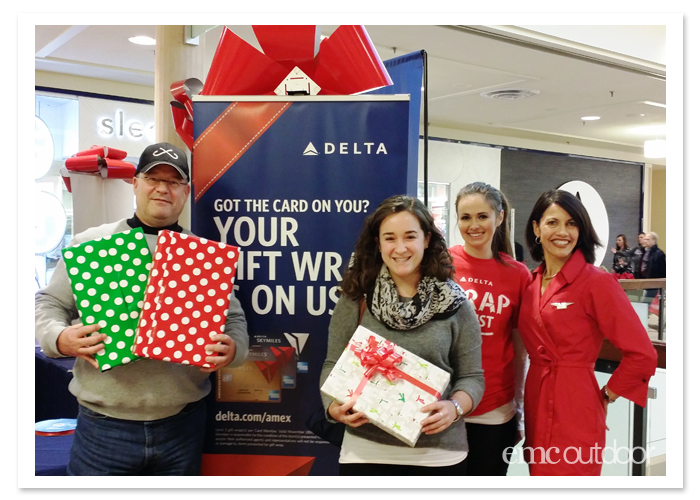 Out of home and experiential marketing provide a host of possibilities to engage with consumers, and create a positive and memorable brand experience. Contact us to learn more about how we can help you reach your audience with the full palette of out of home experiences.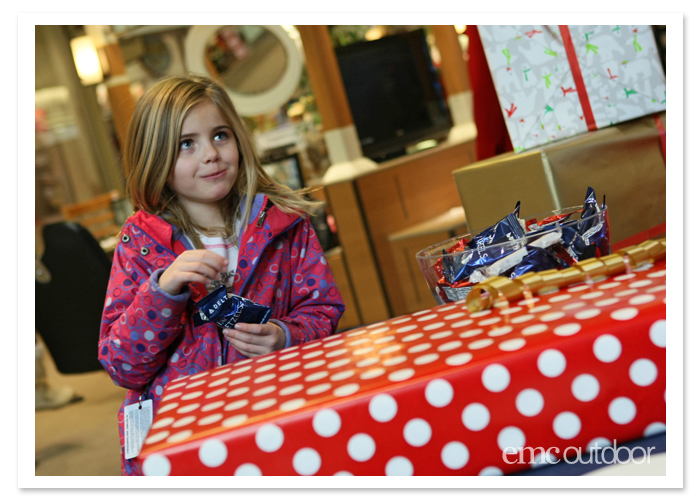 [ Update 1/19/2015: After the final count, over the course of just four days, the team wrapped over 1500 gifts, and used over a mile of wrapping paper! ]