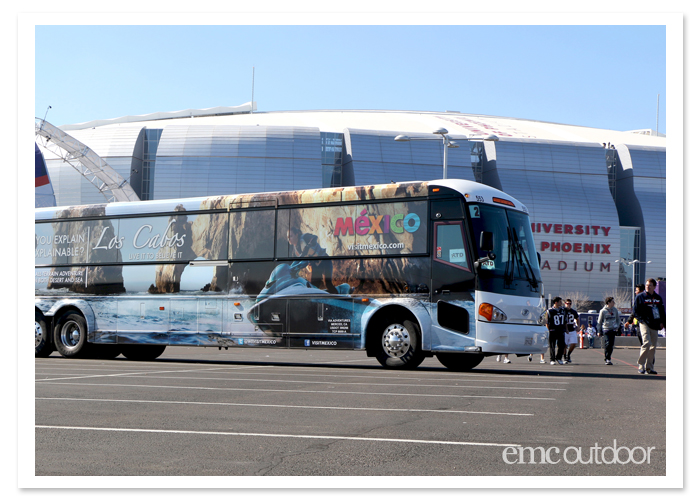 We were thrilled to secure an officially approved NFL sponsorship on behalf of our client for Mexico Tourism at the Super Bowl this February. While both teams were focused on moving the ball downfield, we were moving attendees from popular areas / events to the stadium and back via these fully wrapped shuttle buses that could not be missed — unlike some passes thrown on the field.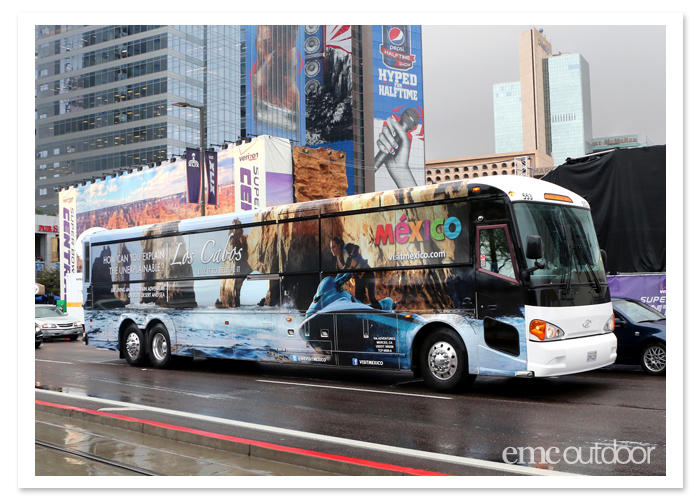 Larger than the defensive lines grunting and wrestling inside the stadium, these huge bus wraps acted as rolling billboards for Mexico Tourism, placed directly in the sight line of Super Bowl attendees on the ground.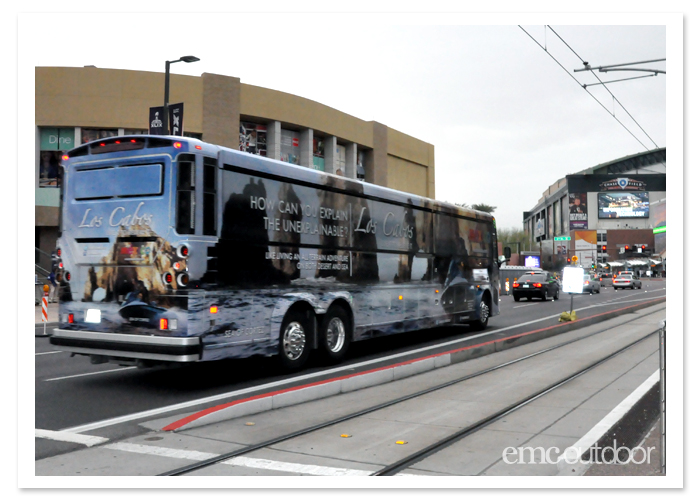 In addition to the visual impact, the buses shuttled fans to and from the stadium and high-profile events, providing a much-appreciated service, and creating a hole downfield for attendees running to the game, entertainment, and events.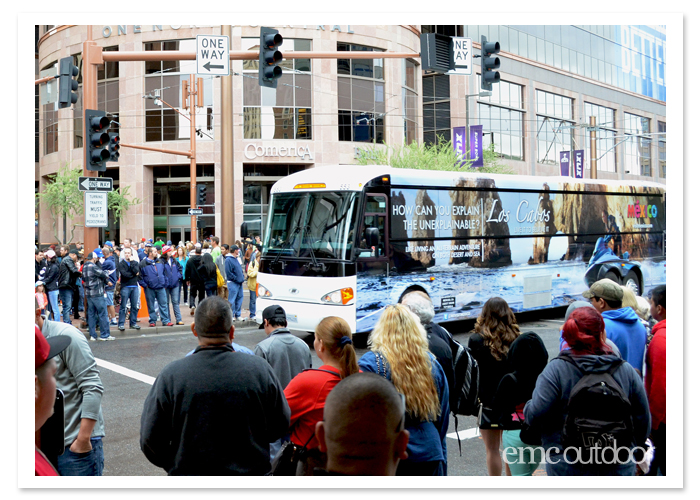 As fans not taking the shuttle walked to and from various events, our shuttles created line of sight interceptions that stole any area's impact on surrounding pedestrians and vehicles.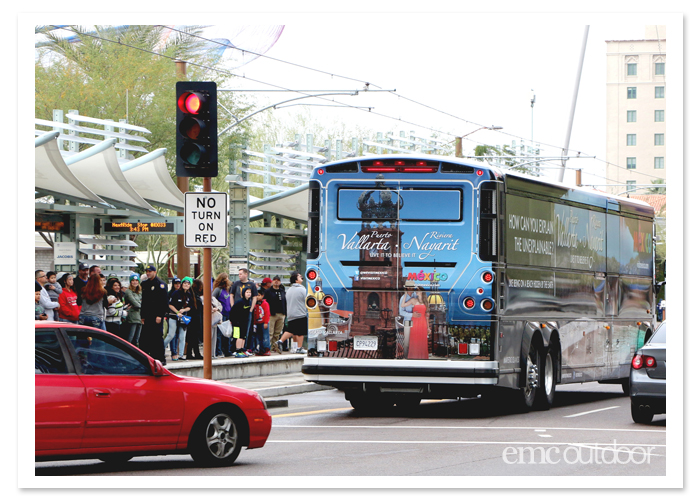 It's always a blast working for our clients at one of the year's biggest events like the Super Bowl. The route to, from, and around Arizona's University Of Phoenix Stadium offered a huge opportunity for Mexico Tourism with fans converging on the scene from all over the world like players to a fumble.
However, there was no fumbling by out-of-home at this year's Super Bowl as the estimated impressions for Mexico Tourism via our placement was over 2.8 million!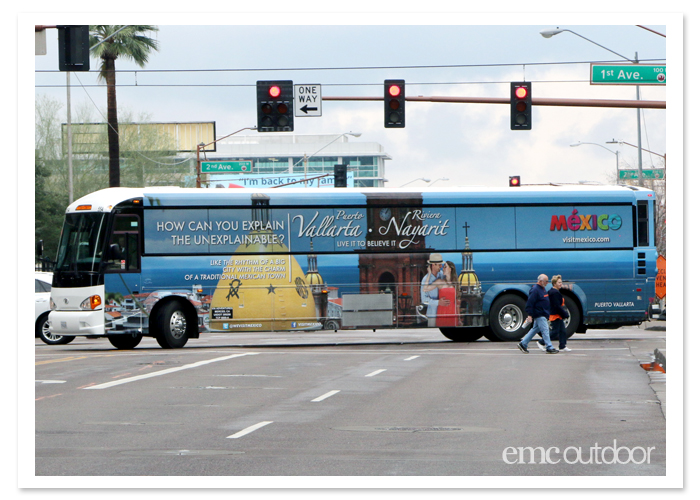 We seem to have run out of football metaphors. Contact us today to learn how we can create huge visual impacts for you at any event — via sponsored or guerrilla media opportunities. No penalties for touchdown celebrations here at EMC Outdoor when we help you reach your out-of-home advertising goals.