When international high fidelity music streaming service, TIDAL, needed Help! launching a multi-national buy in a matter of weeks with a top-secret creative, they turned to EMC Outdoor for a plan of action.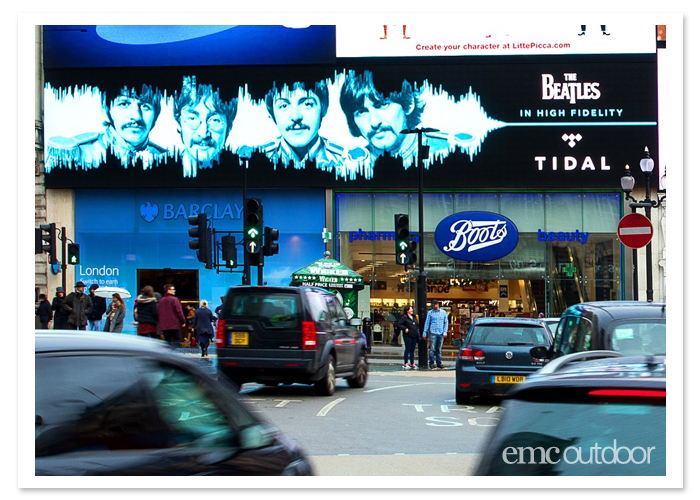 Reaching out to EMC in early November, TIDAL wanted to have the creative launch in multiple markets on Christmas Eve. The clandestine creative needed its reveal to happen on Christmas Eve to coincide with The Beatles' worldwide streaming premiere, while hitting one of the busiest shopping rush nights of the entire year. More secrecy than starting a "Paul is dead" rumor was needed on this campaign.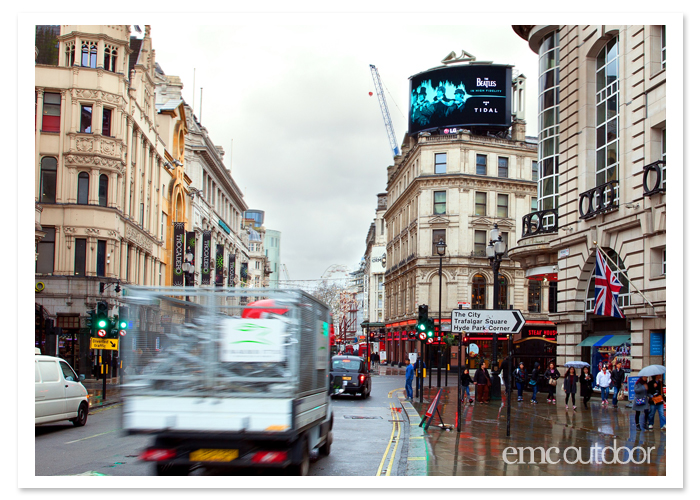 Knowing there was a short time to strategize the placement of media in London and Los Angeles, EMC built a plan that centered on digital media in high traffic areas of each city. London digital media included Piccadilly Circus, Leicester Square and Coventry House, while Los Angeles included a freeway network along with heavily-trafficked tourist areas such as Sunset Boulevard, Santa Monica, the Kodak Theater and Madame Tussauds.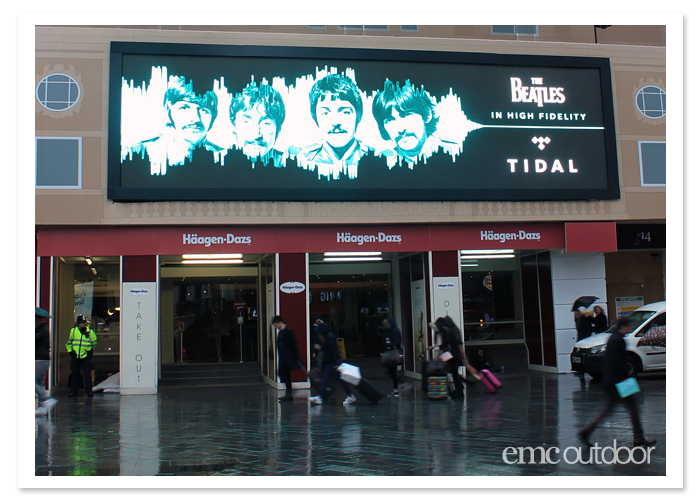 Digital billboards and wallscapes proved to be the best way to get TIDAL's OOH launched within such a small amount of time. Digital media does not include production timing considerations, so more time was able to be spent strategizing where to place media within each market to produce maximum exposure for TIDAL's steaming of The Fab Four.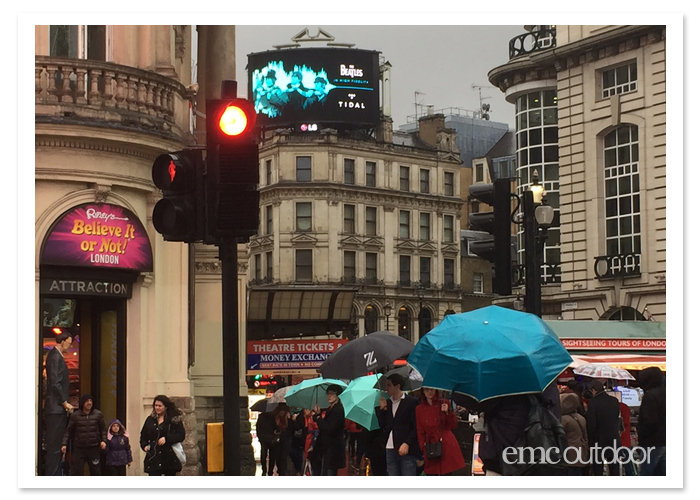 On Christmas Eve, each piece of digital media went live with TIDAL's announcement that they were now streaming The Beatles. Continually running throughout the entire day, TIDAL was able to reach anyone walking, driving, touring, standing, twisting and shouting, day-tripping, saying hello-goodbye, or coo-coo-ca-chooing in the most crowded areas of London and Los Angeles. As a way to supplement the exposure, TIDAL also decided to run a cinema teaser the week before in 179 theaters in cities such and New York, San Francisco, Chicago, Washington DC, and Philadelphia. These ads ran across a total of 2320 separate screens within that week.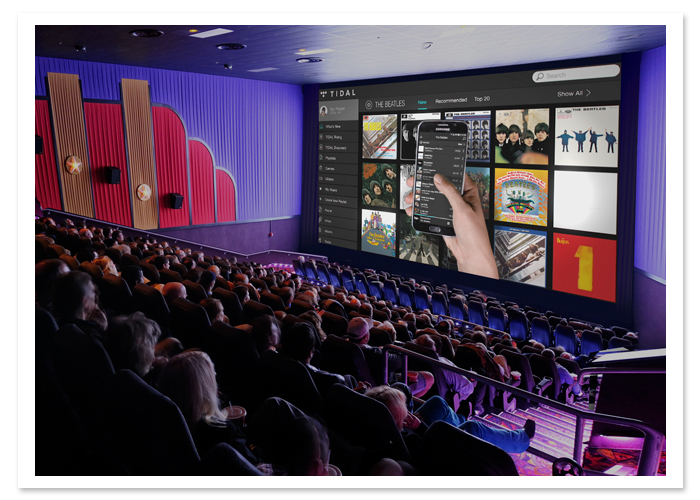 With another happy client dreaming of Christmas morning, a lightning fast turnaround time, maximum consumer exposure, steep negotiated discounts, and everyone remaining quiet about the creative even though it was the most popular band in history, it was just A Day In The Life at EMC Outdoor.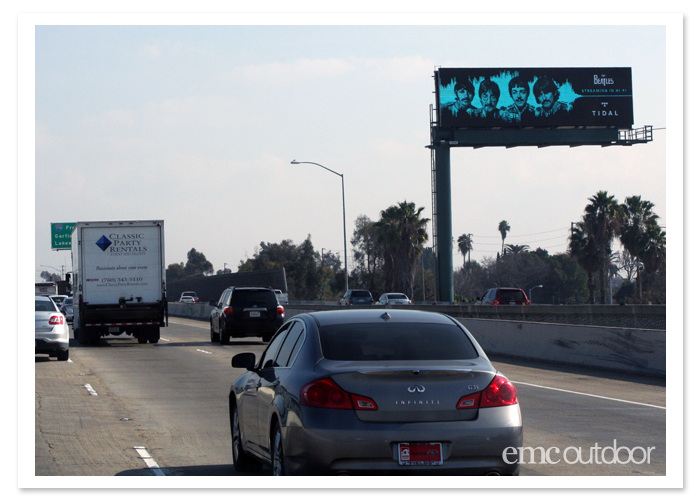 Contact us to learn more about how EMC can help you start a Revolution for your brand or client, using Out of Home media across the U.S., and around the world.