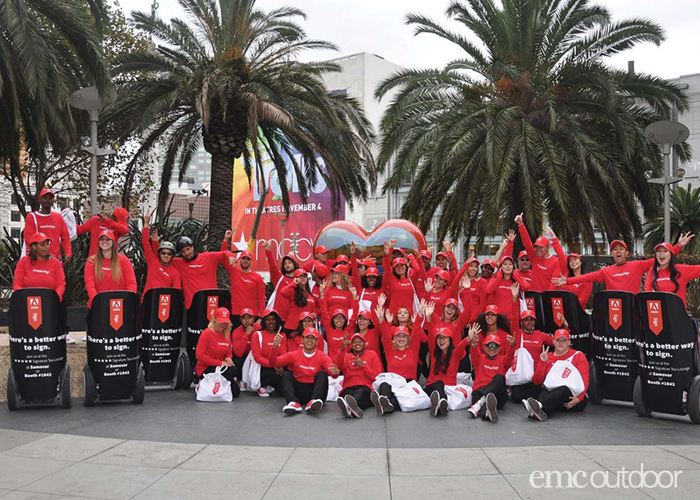 Everyone that knows about Dreamforce wants to attend Dreamforce, and 2016 was no exception with over 170,000 attendees descending on San Francisco. Adobe wanted to make waves at this huge event and create not only awareness, but excitement about their product, Adobe Sign.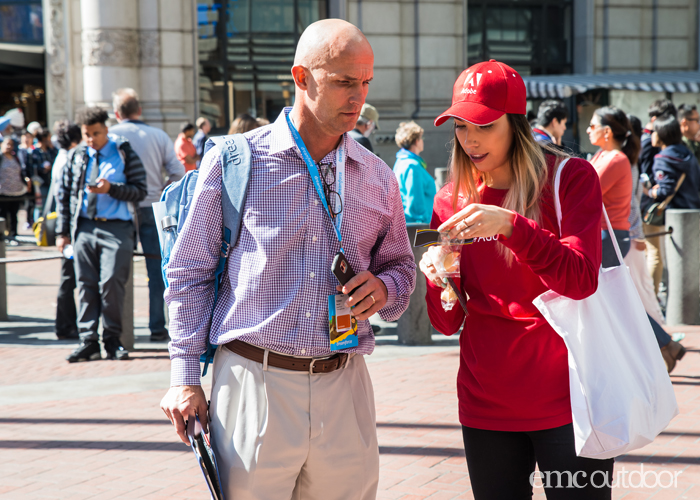 Adobe was hosting a lounge for attendees that featured free massages and charging stations, gifts and more. The challenge for EMC was this- how to help Adobe raise awareness of the lounge and drive attendees to this unique experience, and ensure that Adobe stood out among a myriad of other innovators trying to be seen?
Strategy: Use of out of home media to welcome Dreamforce 2016 attendees in San Francisco, CA
Tactics: To reach Adobe's audience, EMC Outdoor utilized brand ambassadors and Segways.  A total of 32 brand ambassadors, 8 Segways and 5 Field Managers were stationed across the blocks surrounding the Moscone Center and the official Dreamforce 2016 hotels. Brand ambassadors were in head to toe Adobe red while handing out personalized fortune cookies and invitations to a private event.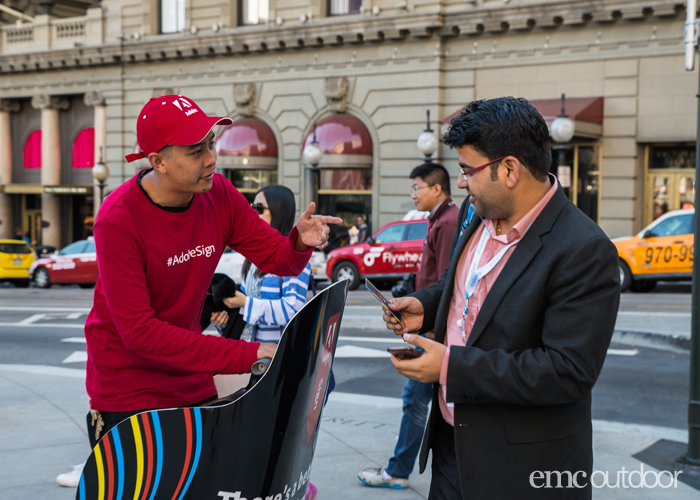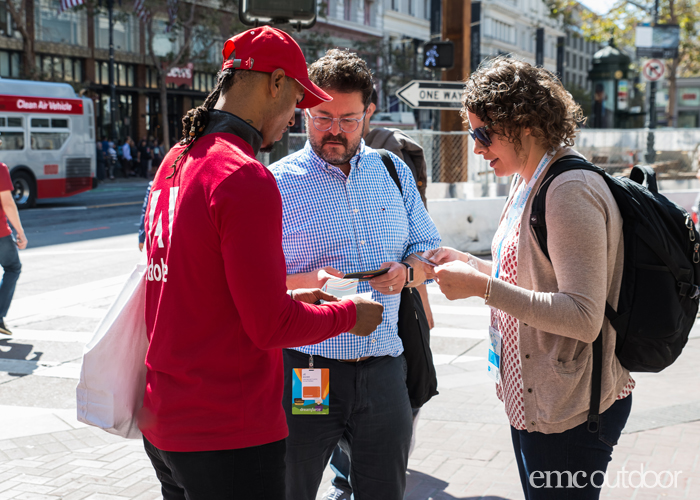 Results: Adobe's program was a huge success! Many of Dreamforce's attendees commented on how wonderful the invites and fortune cookies were. Attendees also enjoyed speaking with the many different brand ambassadors that were at the event.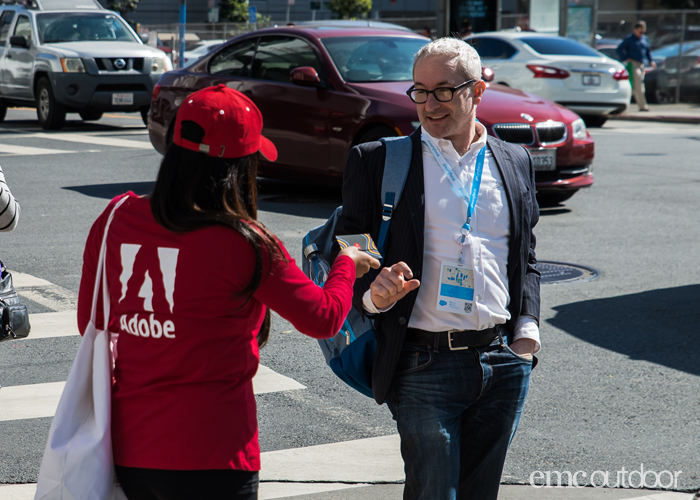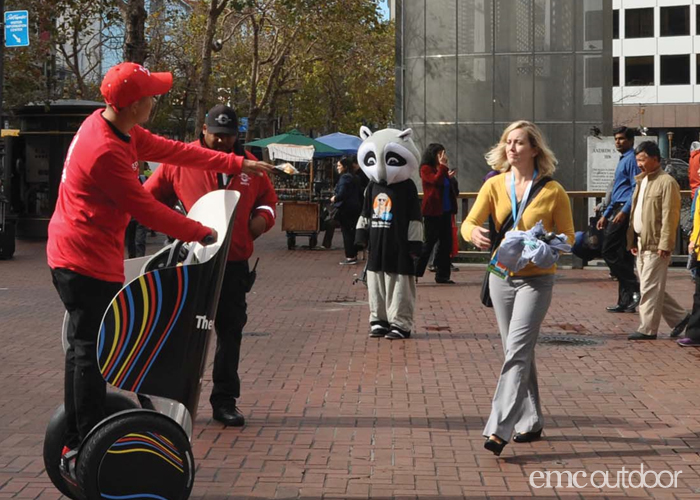 The campaign ran a total of 4 days and EMC handled all of the facets from brand ambassadors to segways and giveaways. Contact us to learn more about how EMC can help you reach attendees at your next trade show or convention.