Developing a marketing strategy for a health insurance brand is one of the most difficult tasks for marketers and media planners. Not only must they reach many different targeted audiences and segments within the market, but the complexities of health insurance confuse consumers and they tend to generate negative perceptions of the insurers. These challenges make it imperative for health insurance companies to reach the right audiences with engaging, localized and cost-effective ways.
Anthem is an accredited health insurance system with national coverage, represented by six sub-brands: Anthem, Amerigroup, Blue Choice, Empire, Healthy Blue, and UniCare. Throughout EMC Outdoor's eight-year tenure as their planning agency, we have executed campaigns in 15 states to raise awareness for their brands, support re-branding efforts, increase website traffic and grow member enrollment.




We knew out of home could deliver a unique value proposition as it offers many types of media that can reach a variety of audience segments, with different types of messaging and creative. The campaign had the ability to strategically target two main audiences scattered around each market: Medicaid recipients, aged 18-34, low-income, mothers, Hispanic; and Medicare recipients and caregivers.
To encourage new members enrollment, we targeted zip codes with populations who were highly eligible for Anthem's services but historically under-enrolled. Analyses to determine audiences used to be based on census data, but we were able optimize impression and consumer behavior data from an advanced set of market evaluation tools.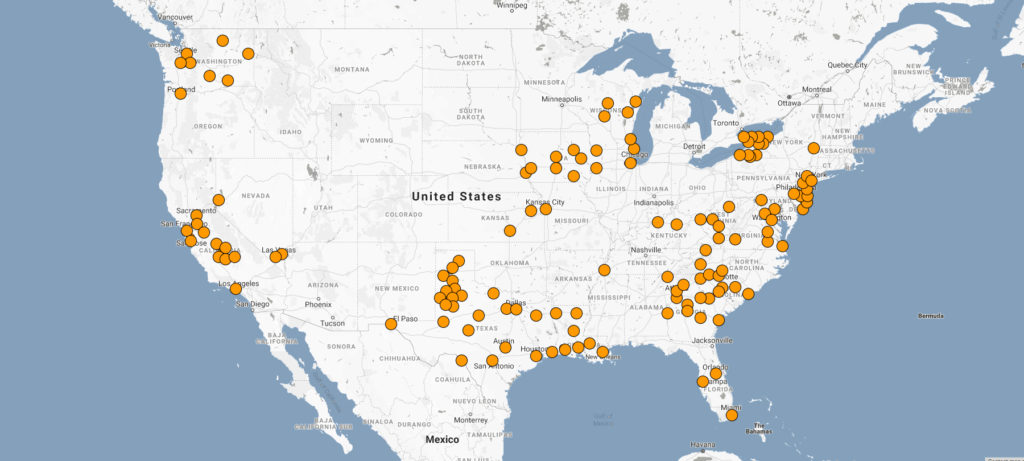 Anthem needed to deliver creative that would inform consumers about what benefits the company could offer and where consumers could access more information online. Through all the creative executions and iterations, the key messaging that needed to stand was that Anthem knows the people in the market better than any other provider—their consumer behaviors, how they move about the market, and what languages they speak—and cares the most about their healthcare.




The campaigns featured dozens of media types and thousands of creatives executions to reach Anthem's target audiences. In major markets, the most effective media were pharmacy bags and posters that could reach people while health and medical needs were top-of-mind. In non-major markets, effective media included laundromats, convenience stores, public transportation and local transit authorities. We were especially sensitive to how a brand related to other brands in an ad space—copy could not be nearby a competitor, liquor store, smoke shop, strip club, beer signage. We also needed to be acutely aware of open enrollment seasons, which required hard posting and take-down dates for each market.





This expansive campaign saw many successes against its KPIs in the form of increased enrollment and website traffic. Additionally, we secured valuable bonus space and guaranteed override with every ad run. This value-add not only meant a higher return on investment, but it assured Anthem that our team was working hard to make the most of their ad spend and achieve the campaign goals.
Let us know how we can address your health insurance or healthcare brand marketing needs!
[contact-form to='info@emcoutdoor.com' subject='RE: Request for Information'][contact-field label='Name' type='name' required='1'/][contact-field label='Email' type='email' required='1'/][contact-field label='Company' type='text'/][contact-field label='How can we help?' type='textarea' required='1'/][/contact-form]