With the passage of the Farm Bill of 2018 came a growing popularity of Cannabidiol (CBD) infused products. In the United States alone, some analysts expect CBD sales to exceed $20 billion by 2024. This upward trajectory appears to be a promising opportunity for companies looking to enter the cannabis industry, but with such great opportunity comes many challenges.
Veritas Farms, like many other CBD companies, has been faced with navigating digital and social marketing channels prohibiting CBD messaging and adhering to media supplier and government regulations. To complicate matters further, it's extremely difficult for companies like Veritas Farms to stand out in an emerging market as popular as CBD.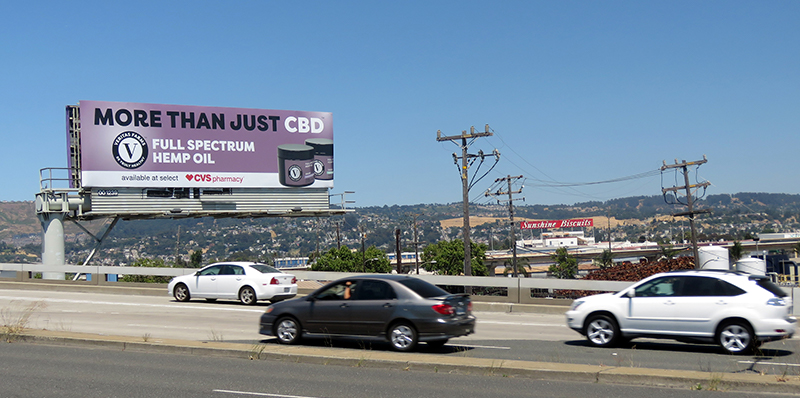 What sets Veritas Farms apart from the crowd of companies flooding into the CBD market is, unlike most of the others, they are a fully-integrated CBD manufacturer, product developer and seller. They grow their own hemp using sustainable farming methods and remain committed to their community and locally sourced materials.
The company saw rapid growth from 2018 into 2019 and wanted to use out of home to grow their brand awareness and increase foot traffic to their brick-and-mortar retail partners.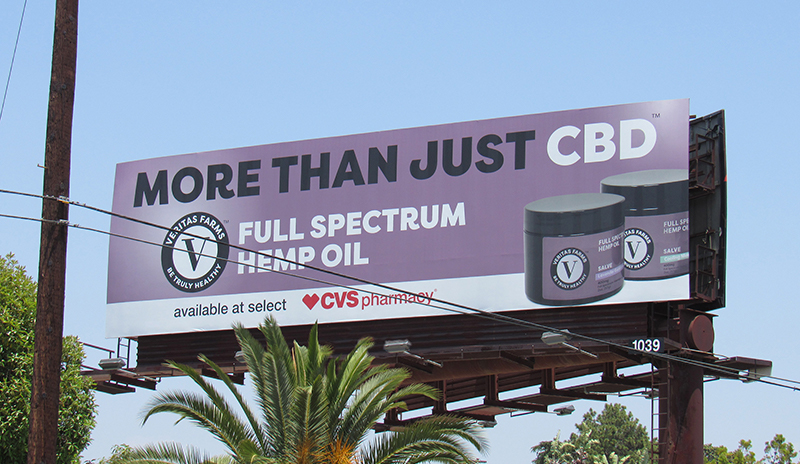 Veritas Farms' target audience consisted of affluent, holistic and health-conscious consumers seeking healthy alternatives. They also wanted to target this audience in proximity to their retail partners' physical store locations around the country.
Based on information available from census and other demographic data, we were able to identify three major markets that fulfilled the audience criteria and offered key out of home media placements: Los Angeles, San Francisco and Seattle.
Static and digital bulletins and static posters were displayed along high commuter and vehicle traffic routes close to retailers in the markets. This mix of media gave the brand massive exposure to their target audience on their way to work, traveling, and going about their day-to-day lives.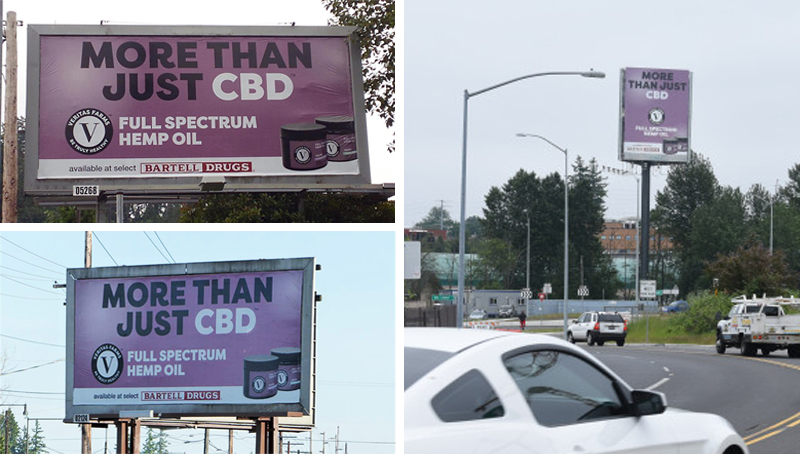 The campaign for Veritas Farms successfully resulted in increased brand awareness and visibility among current and potential customers. The client also reported noteworthy conversations and interest from potential wholesalers and new retailers.
Ask us how out of home can help grow your CBD brand!

[contact-form to="info@emcoutdoor.com" subject="RE: Request for Information"][contact-field label="Name" type="name" required="1″][contact-field label="Email" type="email" required="1″][contact-field label="Company" type="text"][contact-field label="How can we help?" type="textarea" required="1″][/contact-form]