As a part of their ongoing Building Transformation project, the Penn Museum planned to move the 12.5 ton Sphinx of Ramesses II from the Egypt Gallery, where it sat since 1926, to the museum's main entrance hall. In anticipation of this historic move, we were tapped to help with the execution of an experiential campaign to bring awareness to the Museum's 3,000-year-old artifact and its location change.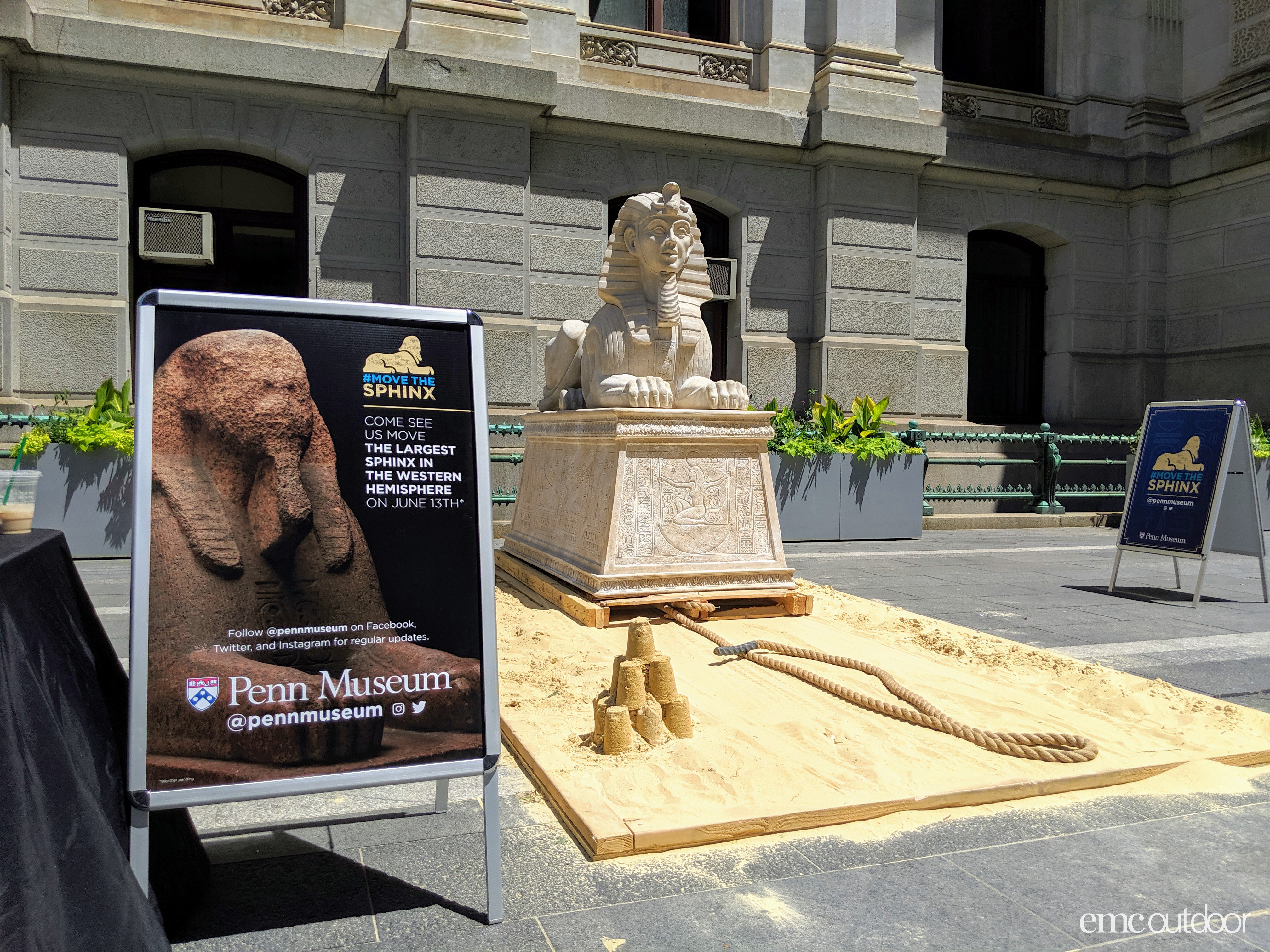 In a perfect world, we would have lots of time for planning and logistics to pull off an experiential activation. In this case, we had to operate on an expedited timeline with only a matter of weeks to execute. With some quick action and thinking on our feet, we developed an interactive experience that invited Philadelphians to test their strength by trying to move a 500-pound artificial Sphinx.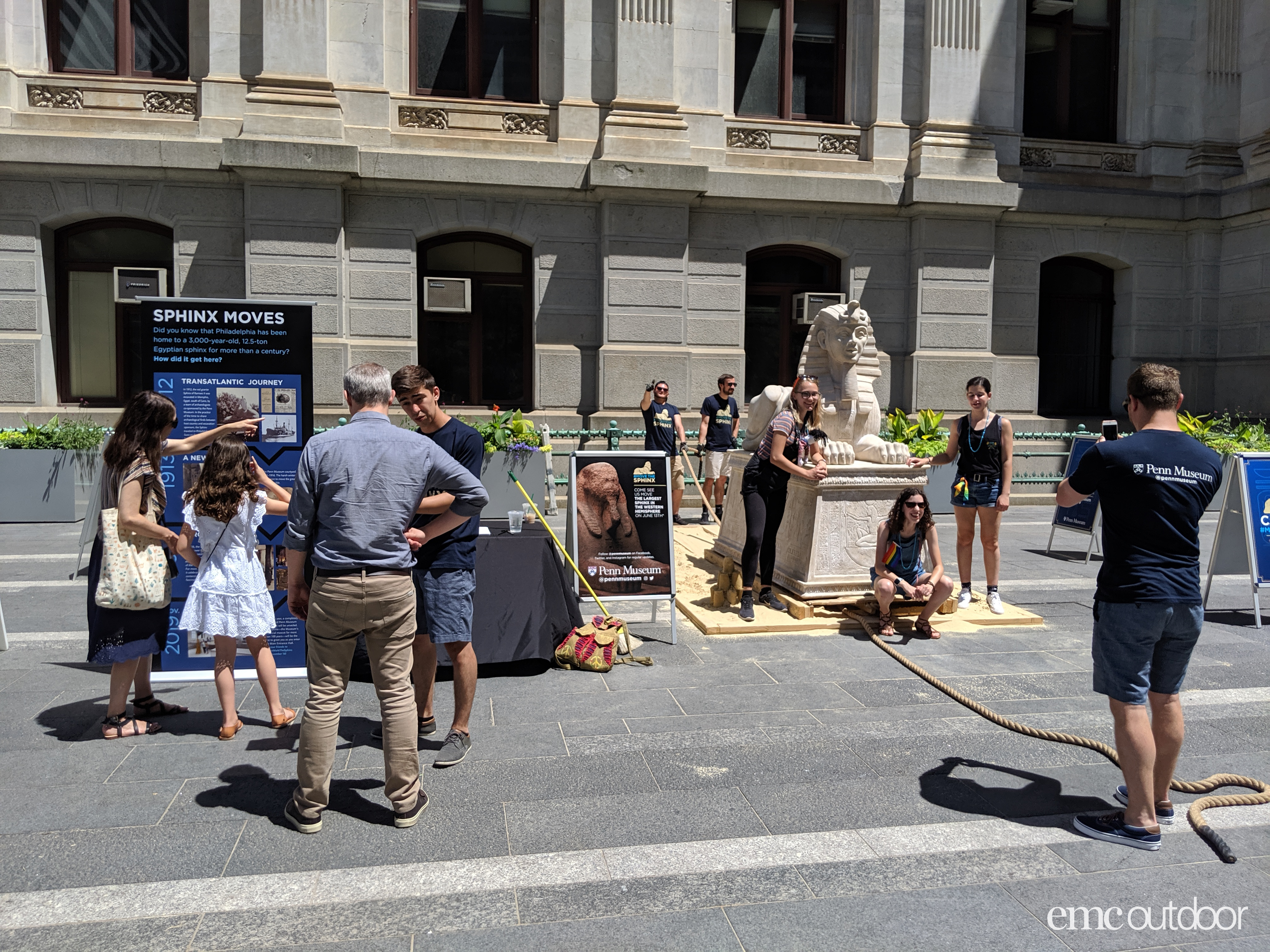 Located in Dilworth Park, hundreds of tourists and passersby stopped to check out what all the commotion was about and to test their strength. They were encouraged to capture the moment with pictures and videos and post to social media using #MoveTheSphinx. A total of 107 people posted to Instagram, alone. This created a buzz live at the event and online!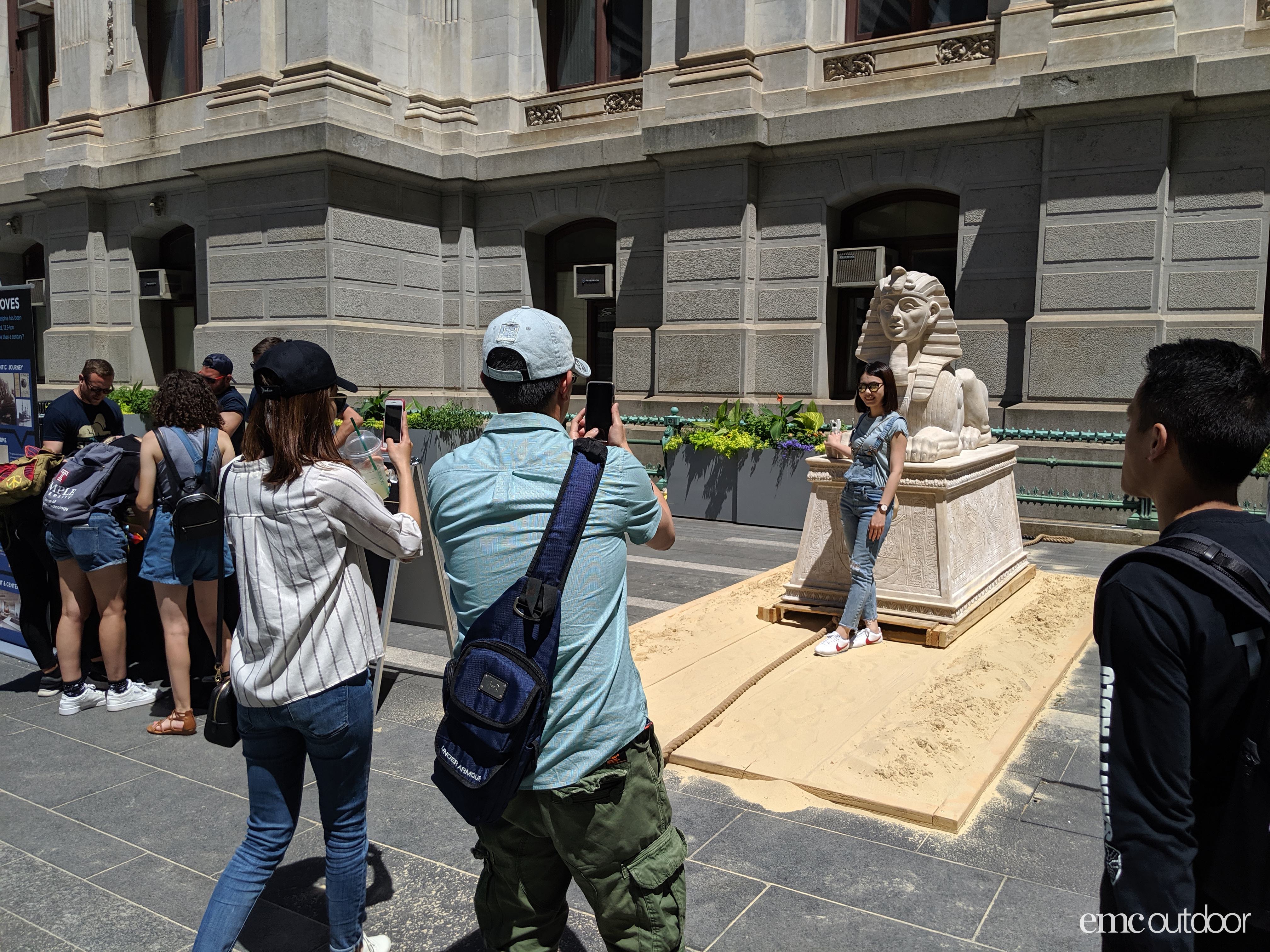 Additionally, a number of online and television news outlets covered the museum's undertaking of moving the artifact. This gave our team additional opportunities to talk about the Penn Museum experiential engagement earning additional media coverage and recognition.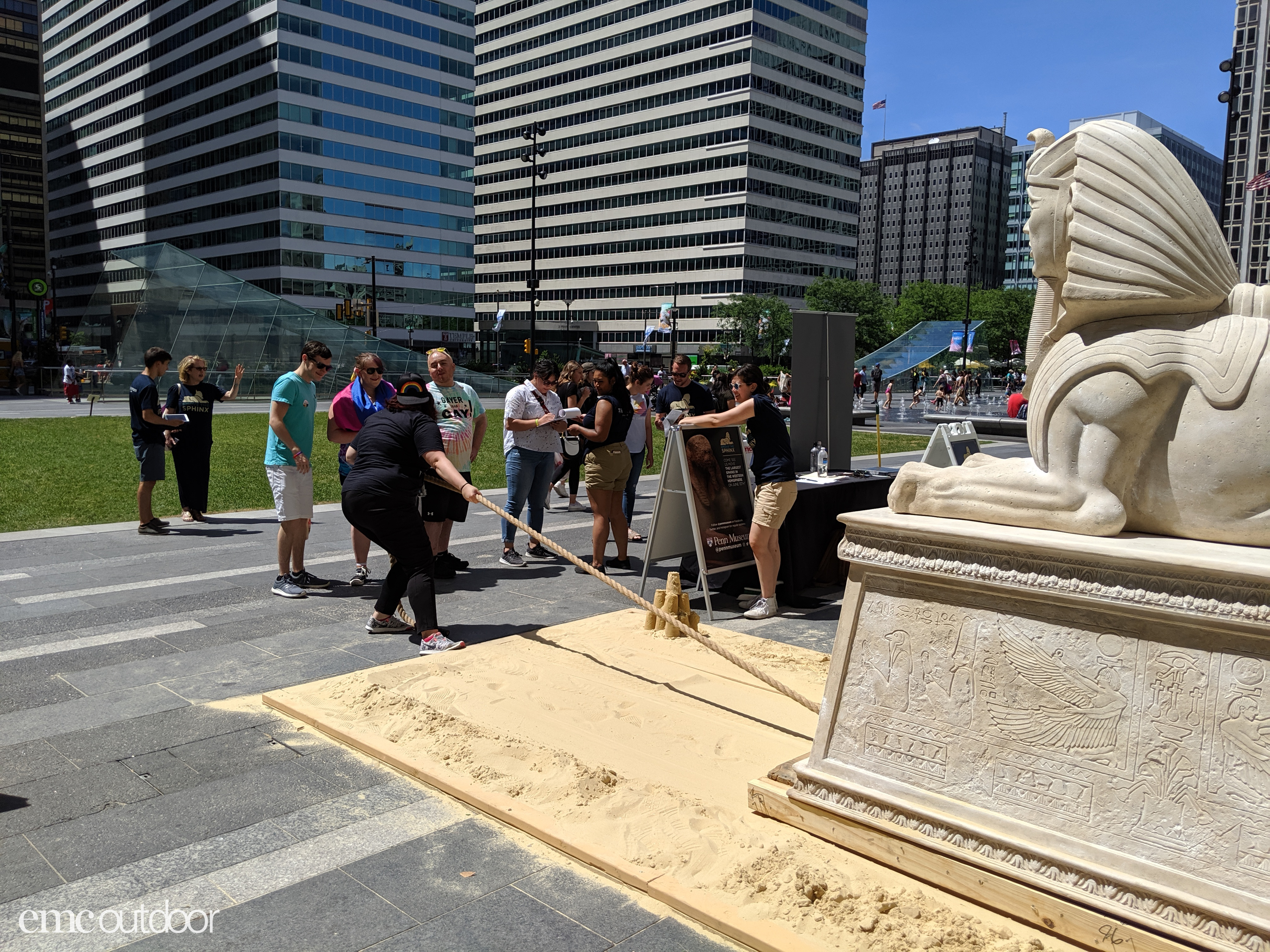 The success of this campaign to raise awareness came as no surprise. When experiential activations are executed well, people naturally want to pull out their phones and post to social media. Creating instagrammable experiences such as the #MoveTheSpinx activation is an excellent way to amplify a brand's reach to influence and educate audiences beyond attendees at the live event.