EMC and Allergan Natrelle worked closely to plan and execute a living flower wall inside Plastic Surgery The Meeting (PSTM) that created a space to drive attendees to their booth and that event attendees could visit multiple times during their stay.
Allergan wanted to showcase the beauty of Natrelle. Their campaign focused on empowering and inspiring women every chance they could. Through QR codes during the show, attendees could scan the code and donate to Natrelle In Her Shoes, a non-profit organization to empower women.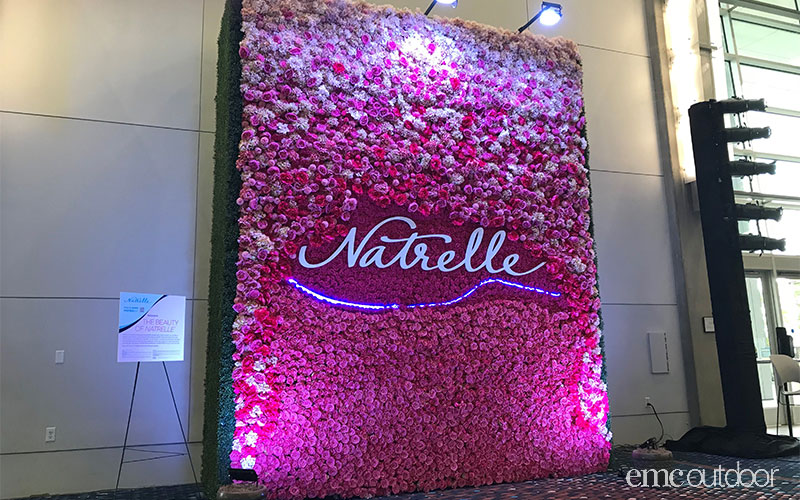 The flower wall served various purposes during the trade show. Attendees used the area as a social space, lobby, and meeting place. The visibility of the flower wall could be seen from inside PSTM as well as from foot traffic outside.
Natrelle specializes in the design and production of gummy breast implant shells. PSTM took place in October, which is breast cancer awareness month. The flower wall consisted of pink flowers, which signifies the pink ribbon to honor survivors, remember those lost, and progress towards the disease. Breast cancer makes up 30% (or 1 in 3) of all new female cancers each year.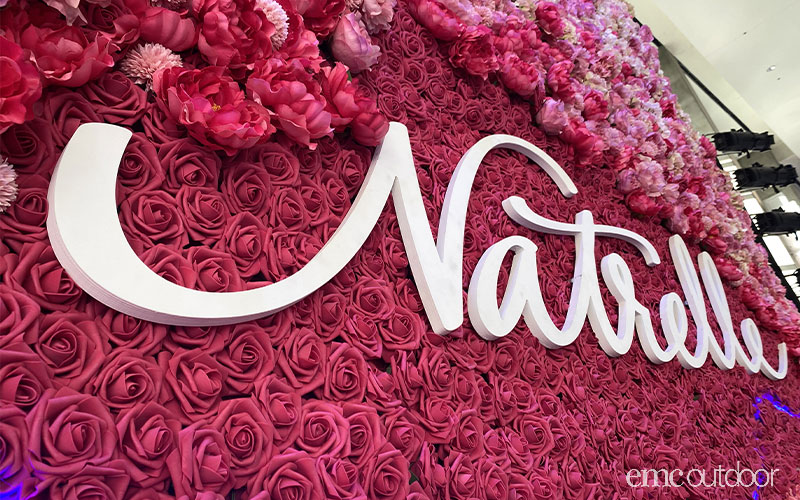 Trade shows and conventions are an excellent way for advertisers to reach an audience of medical professionals who may be spread across the country, making it difficult to reach them in their local markets. Additional marketing opportunities around trade shows allow brands to drive their audience to their booth to learn and discover new ways to interact with their products.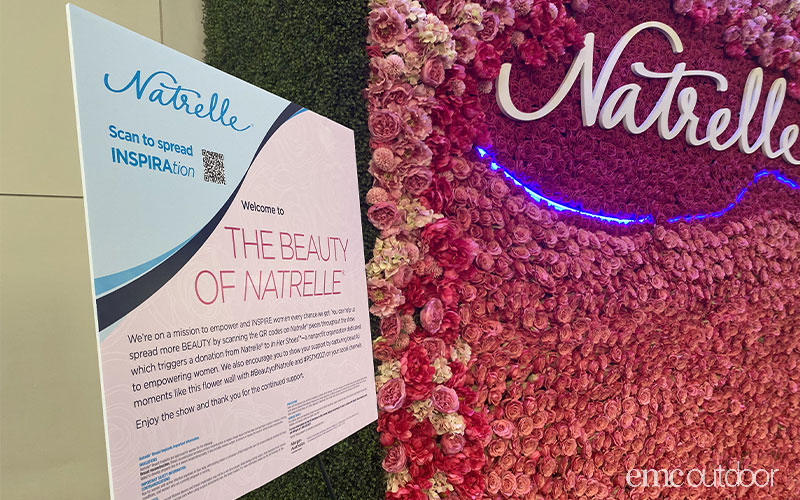 This stunning flower wall activation gained immense attention inside and outside the show. With many attendees taking photos in front of the wall, the flower wall opened a social media opportunity. The hashtags #BeautyOfNatelle and #PSTM2021 helped Natrelle drive their in-person activation online. Tying together a creative Out of Home execution with a compelling message can go beyond measurable impressions. OOH can invoke thought and raise awareness. Plan your next out of home campaign with us today!