The American Academy of Ophthalmology tapped EMC as its official partner to support and manage its outdoor tradeshow conference sponsorship opportunities.
Our trade show marketing team worked closely with the organization and the exhibiting advertisers to plan and execute outdoor promotional opportunities. Most advertisers have target audiences across the region, country, and worldwide. However, tradeshows and conferences allow these audiences to be targeted more effectively and efficiently as they converge in one place at the same time.
EMC can help organizations add new options to their sponsorship considerations, providing exhibitors with new and unique touchpoints to engage their core audience. These new opportunities enhance the overall conference experience by adding valuable touchpoints across the attendees' physical journey throughout the conference.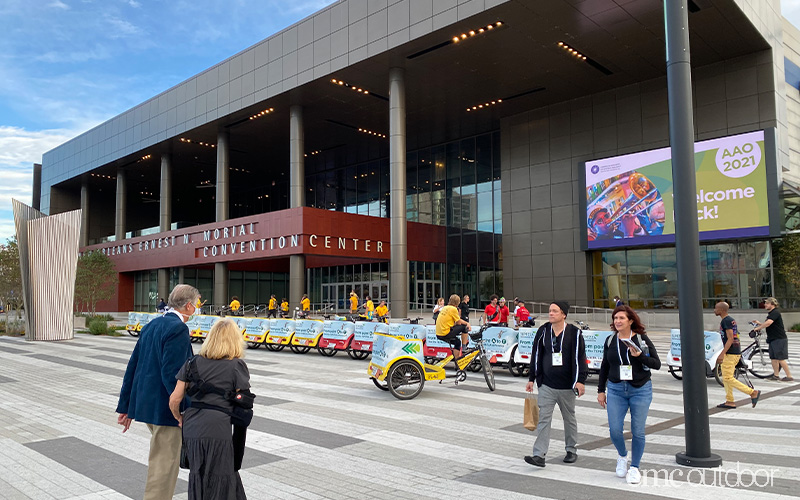 Tradeshows and conferences are often an exhibitor's largest and most important marketing opportunity of the year. The goal for exhibitors is to drive foot traffic to their booth so event attendees can experience and learn more about new products and services. The number of competing exhibitors can be staggering, so standing apart from the crowd and making a mark will help leave a lasting impression.
Exhibitors can reach event attendees with Out of Home media as they arrive in the convention city and throughout their attendee journey. Additionally, exhibitors can create memorable touchpoints to keep the brand top of mind during the conference. Airport media, rail stations, rideshare/taxi media, and street-level media can help you intersect in proximity to key audiences. Some of these spaces can be uniquely stunning, making that first impression even more memorable.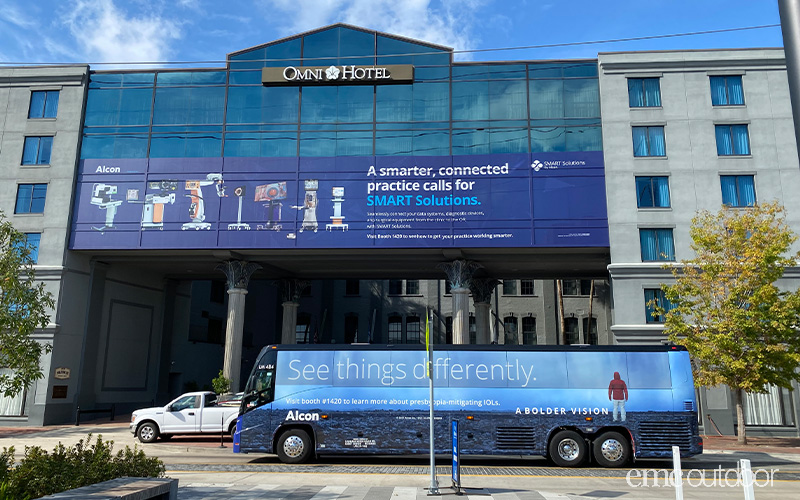 With tradeshows and conferences placed on pause for 2020 and a bit of 2021, exhibitors were anxious about the landscape in 2022. However, current findings from The Harris Poll predict that 85% of U.S. adults expect to travel this summer, indicating attendees are ready to return to in-person events. Most event attendees are coming in from out of town, which means opportunities to welcome them as they arrive at the airport or train station, and provide repeat visibility through a branded rideshare program along the highway and in the downtown corridor near target locations, like the convention center and nearby hotels.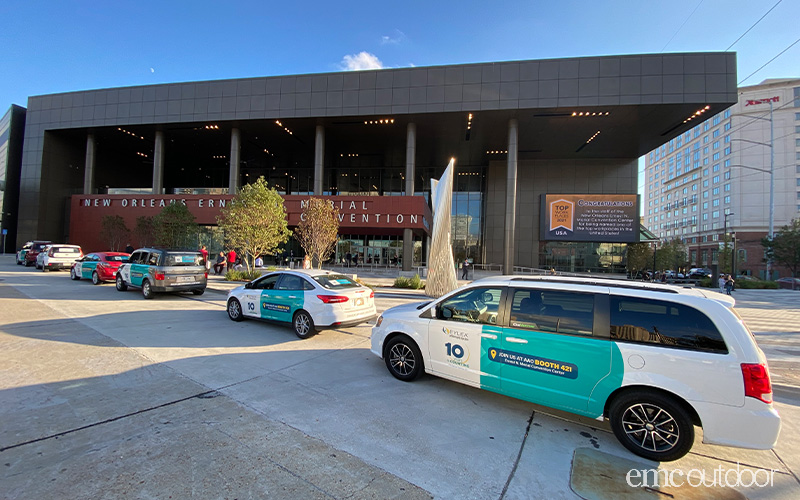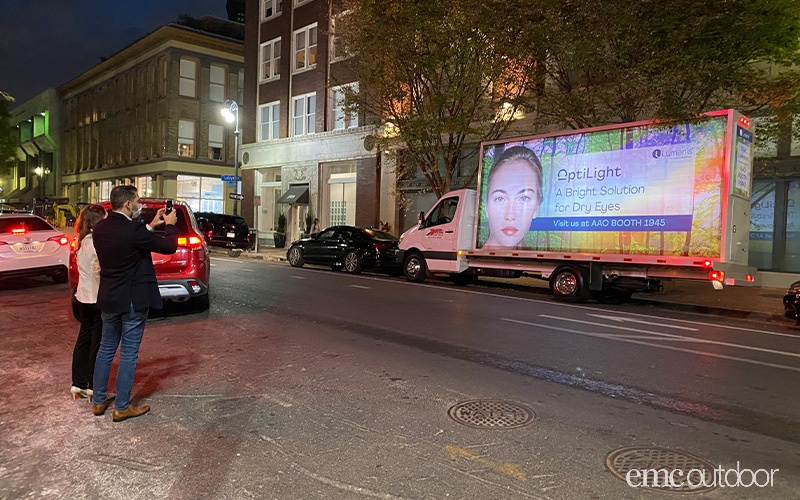 Out of Home enabled advertisers to make the most of their ad spending by spreading their budget across multiple media formats. This makes their ad spend much more efficient and effective as they will be reaching their entire audience across the conference landscape.
Contact us to learn more about how EMC can help you target your audiences in their physical world.