Out of home is finding new footing in today's marketplace, outperforming almost every other advertising media. Its ability to achieve broad reach, high frequency, audience targeting and engagement have made it a crucial component of media plans for brands across all verticals.
Given this recent growth, it's critical that brand and agency marketers have a practical understanding of out of home. To that end, we've pulled together some of our 101-level content to better equip marketing teams having conversations around and implementing out of home campaigns. After all, there are hundreds of traditional, non-traditional and experiential formats in a wide variety of sizes and placements. It's ubiquitous, cost-effective, works dynamically with other media and, especially today, is becoming stronger with influence from big data.
Whether you're new to the media, need to educate new team members or want to brush up on your OOH, this resource will help you gain a solid grounding in Out of Home media.
OOH 101: A Comprehensive Introduction to Out of Home Media
OOH 101 covers everything from out of home media formats and uses to why and how you should include it in your media plan. It's a resource that will give you deeper insights into the world of out of home advertising and a better understanding of how to make it work harder for you!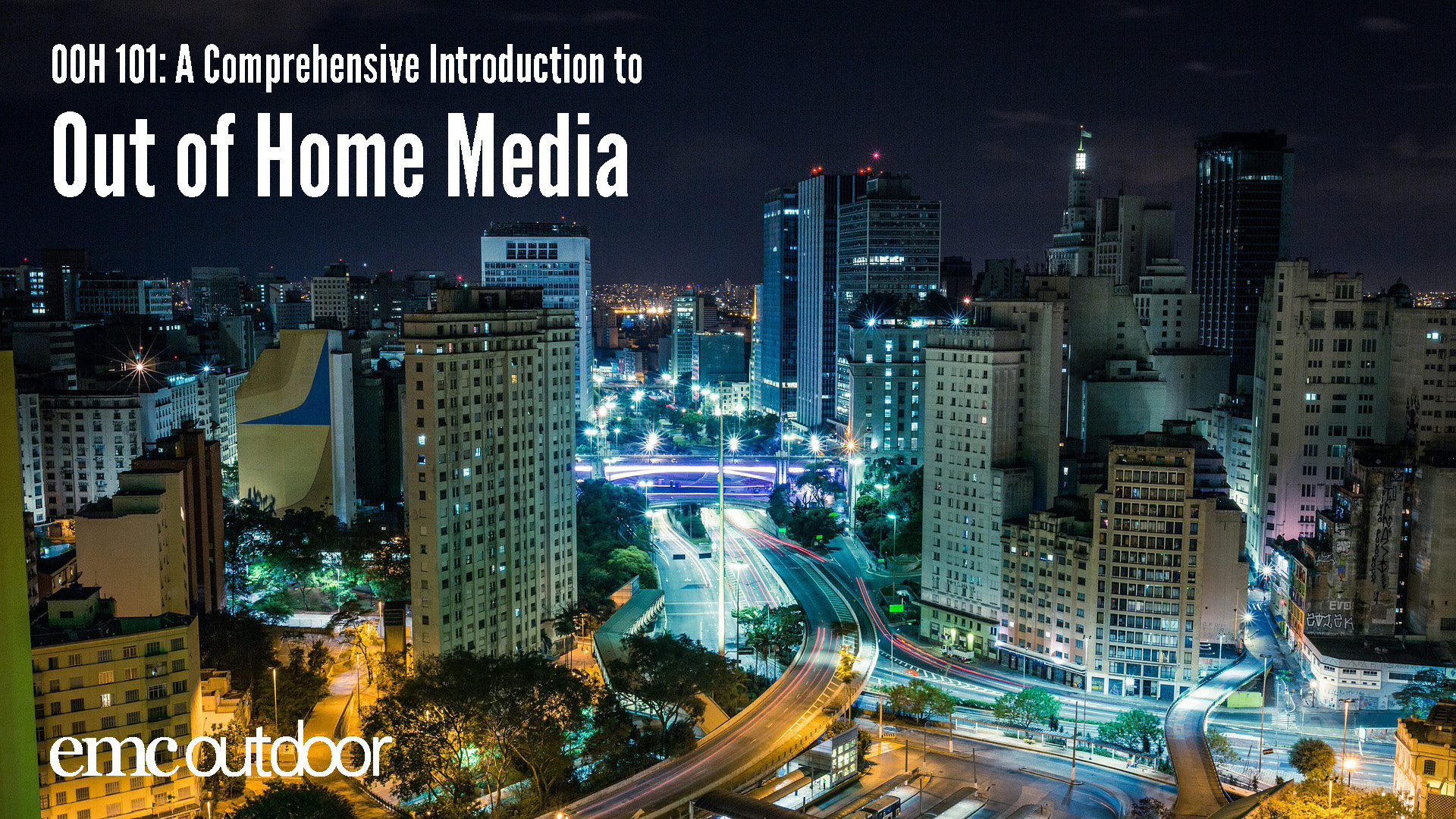 Includes:
OOH types and formats
Benefits of OOH
Why OOH should integrate with other media
Considerations for planning OOH
How to integrate OOH with your media plan