So you really want to engage with consumers? Why not play some video games together?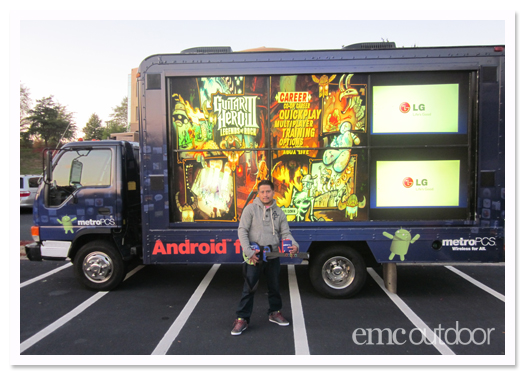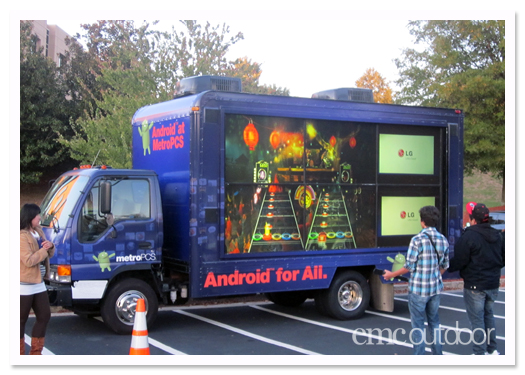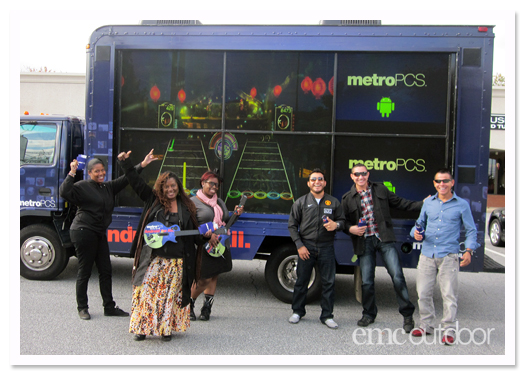 That's just what Metro PCS is doing in Atlanta.  They're using a digital display vehicle as both a branding tool, and a way to interact with customers in a fun and memorable way.
The truck is traveling around the Atlanta market, stopping at Metro PCS stores, as well as targeting events like Falcon's games at the Georgia Dome, concerts at the Phillips Arena, and more.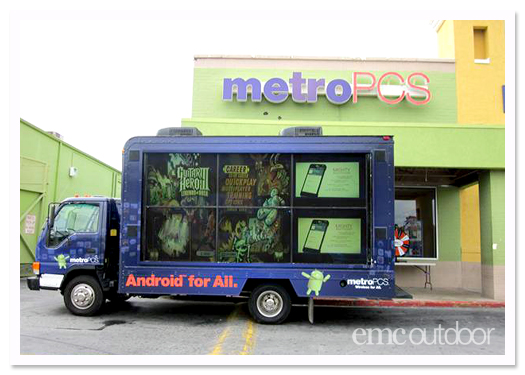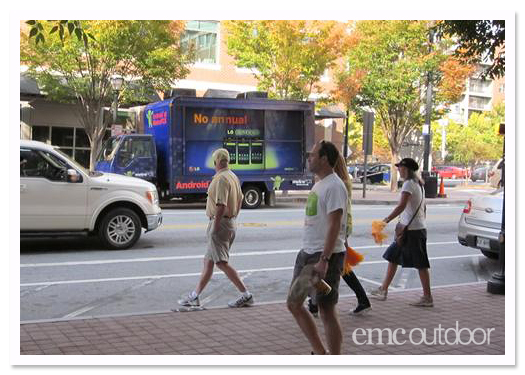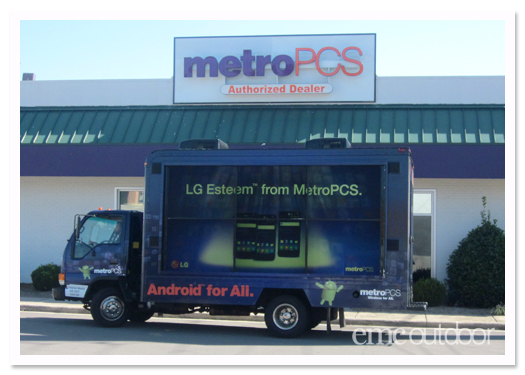 Consumers are lining up to play Guitar Hero on the giant screen, which gives brand ambassadors time to hand out promotional items and deliver key messaging.  The multipart screen offers great content flexibility, so while part of the screen is used for Guitar Hero, part is dedicated to Metro PCS branding on a continuous loop.  When the vehicle is not being used to play, all the screens show the advertising loop.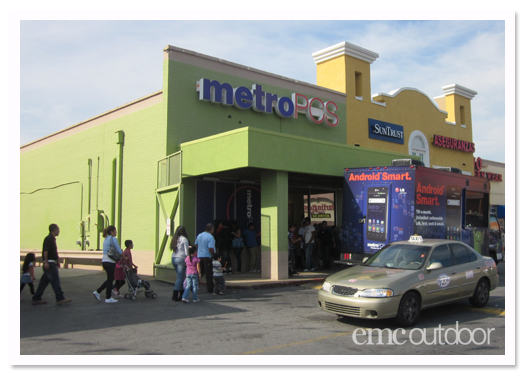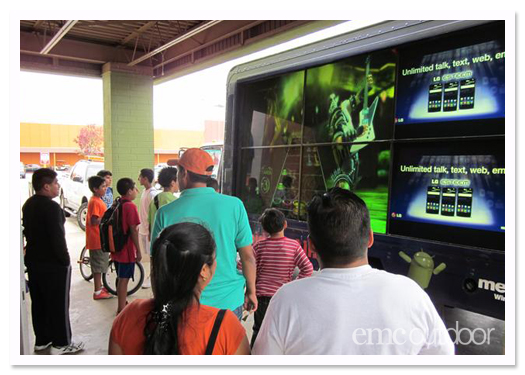 Mobile media is a powerful platform to bring your message directly to your audience.  Combine that with cutting edge digital technology and you have the recipe for a truly engaging brand experience.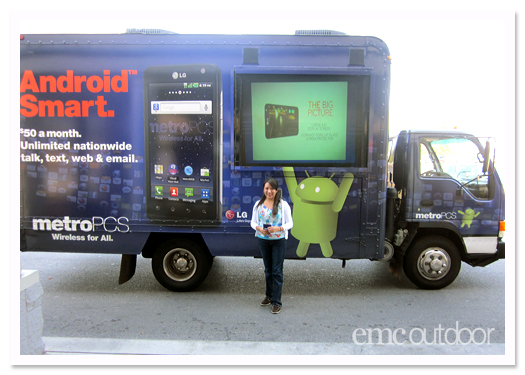 Contact us to learn more about how outdoor advertising can provide a wide array of fun ways to interact with consumers.