Because of the place-based nature of most outdoor media, it excels at reaching specific demographic groups with targeted messaging.  So if you wanted to reach the Hispanic community in Chicago for example, you could do that with a program of strategically placed OOH media.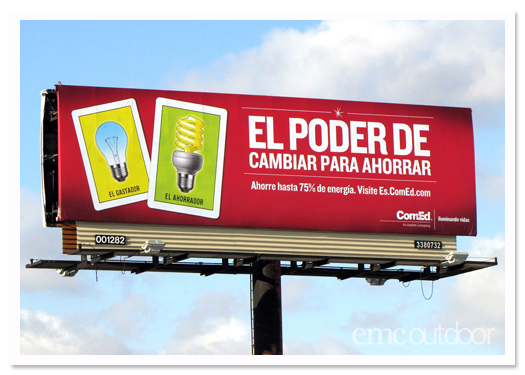 That's just what ComEd is doing to promote the helpful energy saving tips found on their website.  Out of home is pointing the Spanish-speaking community to a unique website full of useful information — allowing the brand to bring value to their target audience.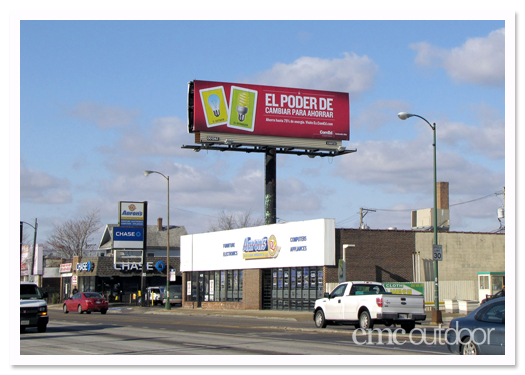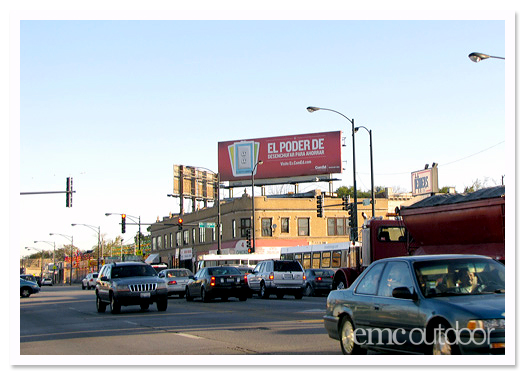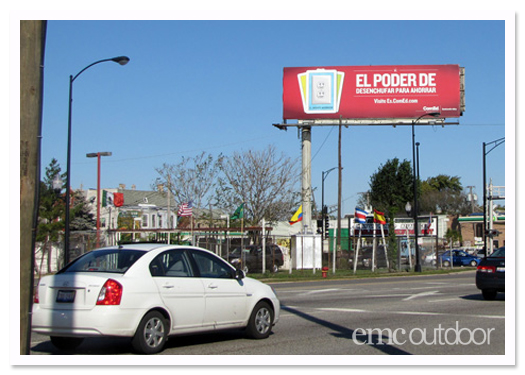 And the colorful, Spanish language creative is eye-catching so it's more likely to be noticed by the community.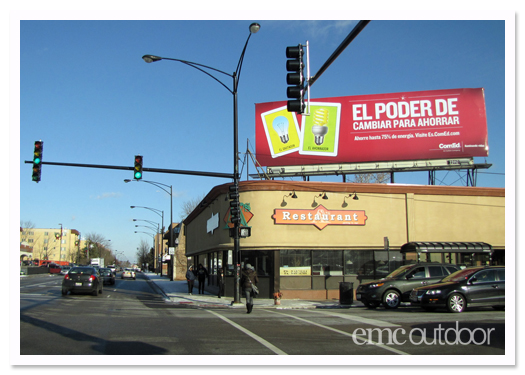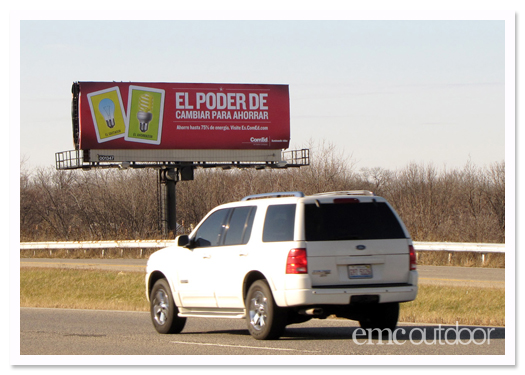 Billboards & posters a strategically were selected in areas with high Hispanic populations, and at key travel points in and out of those areas.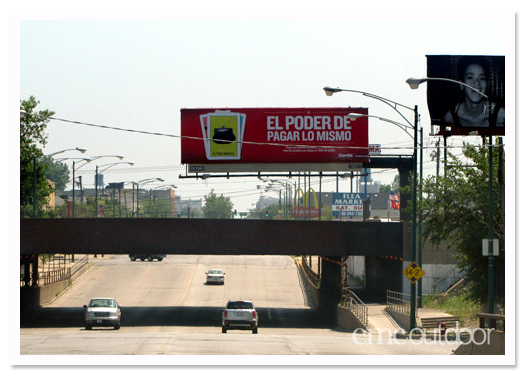 Contact us to learn more about how outdoor advertising can be used to reach your target demographic – wherever they are.