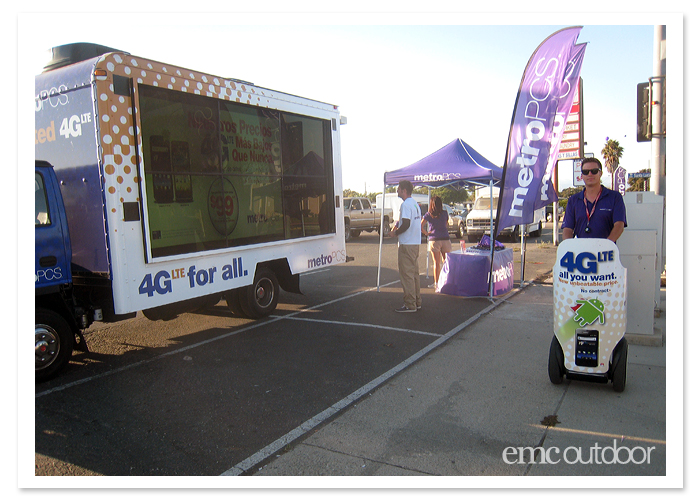 MetroPCS is building on the success of their out of home advertising campaign in Atlanta and taking it across the country to Los Angeles. They've also added an additional layer to the campaign by including a team of branded Segways.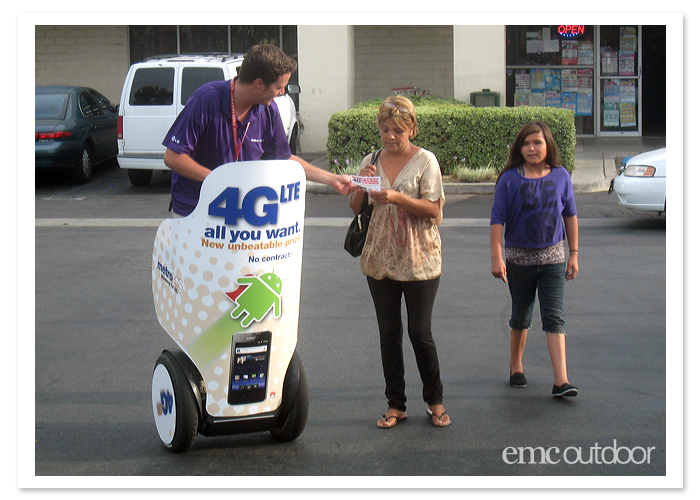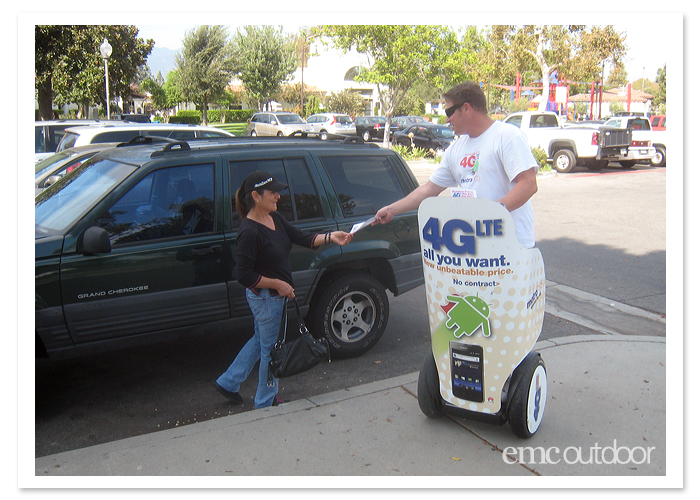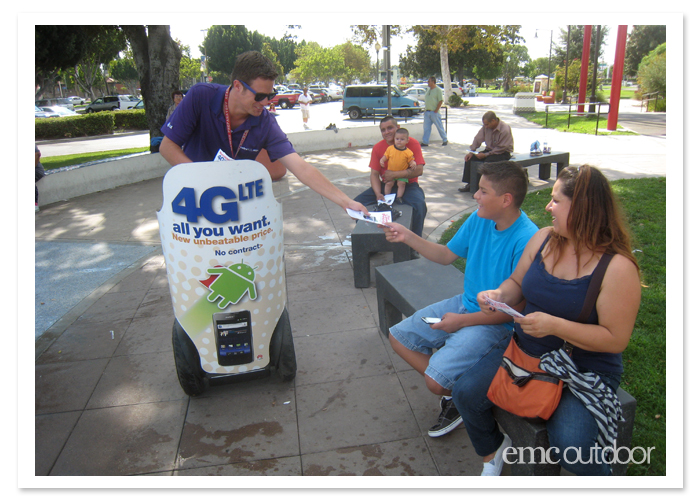 Segways are always a fun and effective way to get people's attention. The Segway team can be used to extend the perimeter of an event, and the team can engage consumers and help drive traffic toward the video display and sign up tent.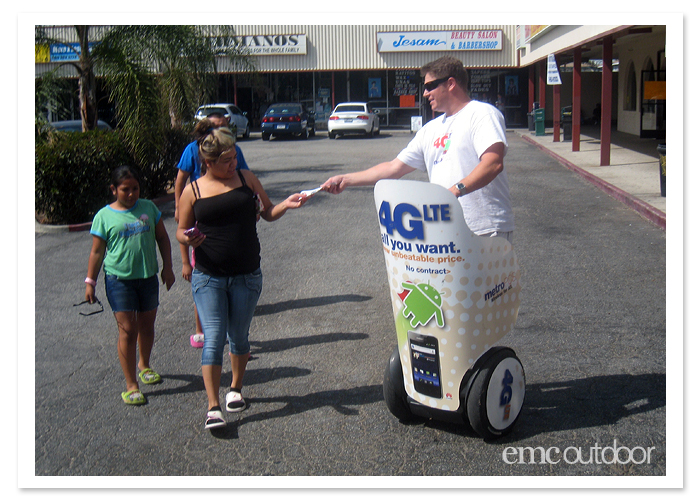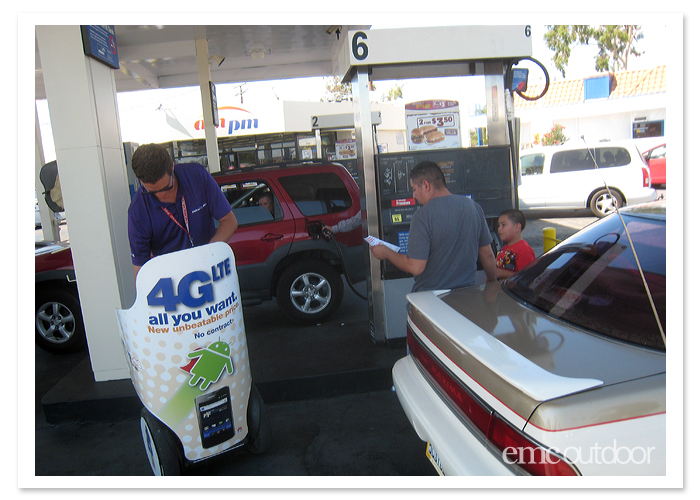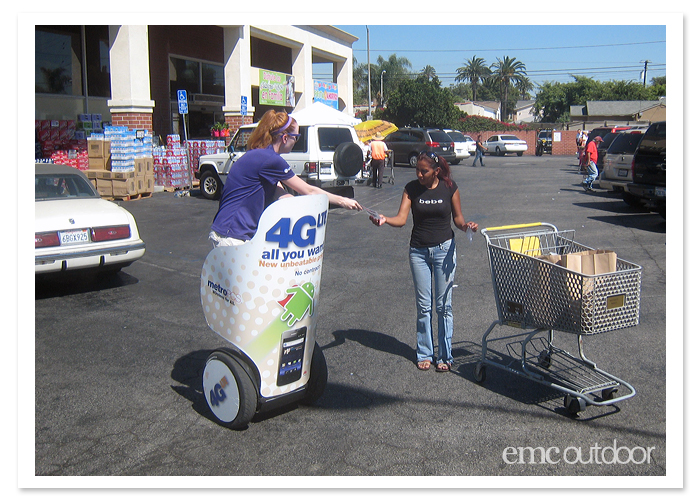 The focal point of these impromptu events included a video display vehicle which displayed MetroPCS branding, as well as allowing consumers to play video games (cue those Angry Birds) on the oversized screens.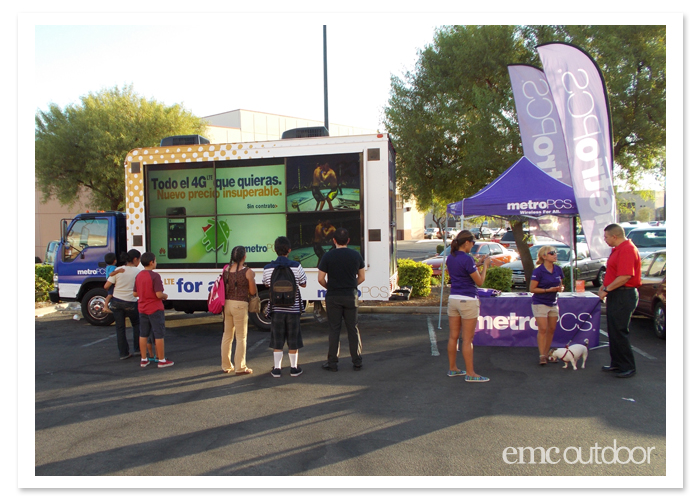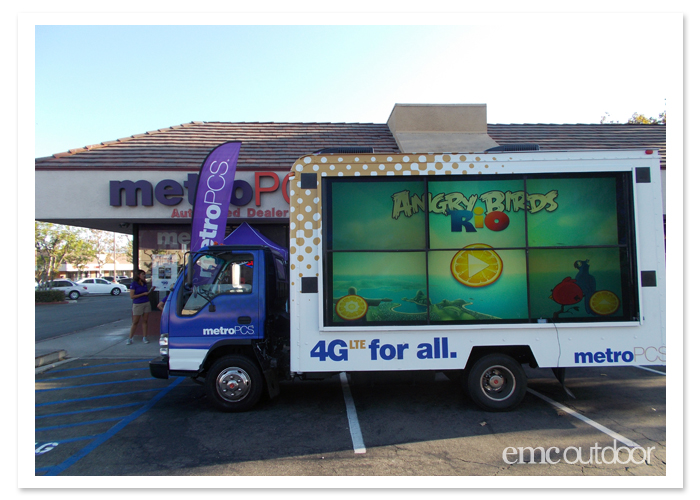 The team traveled around Los Angeles, stopping at Metro PCS stores, as well as targeting local retail and recreation areas. By using mobile media MetroPCS was able to target very specific communities and demographic areas, and to help drive traffic to retail locations there.
So, does out of home really work? One store manager reported nearly tripling their average Saturday business.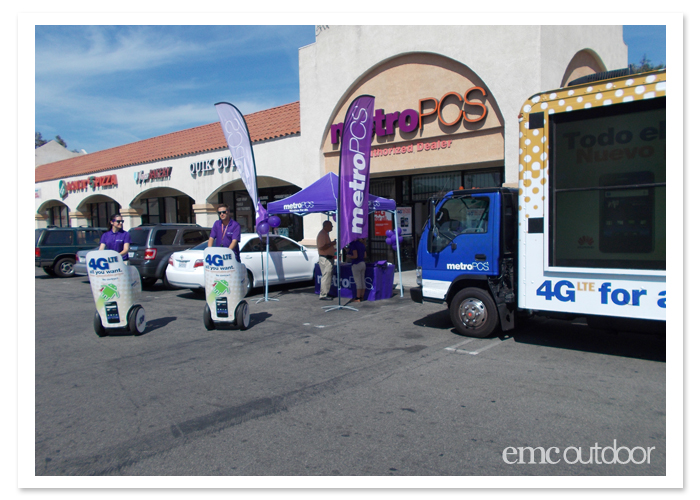 Contact us to learn more about how mobile out of home media can help you reach your audience – no matter where they are.