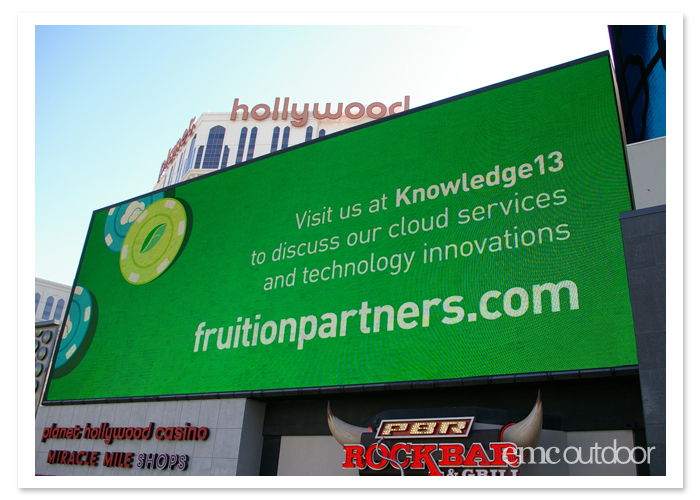 Out of home media is ideal to reach event attendees with the proximity of traditional media to convention centers and hotels.  With the addition of digital media – like this digital billboard – it also provides advertisers with the flexibility to use multiple creative executions, and deliver several messages.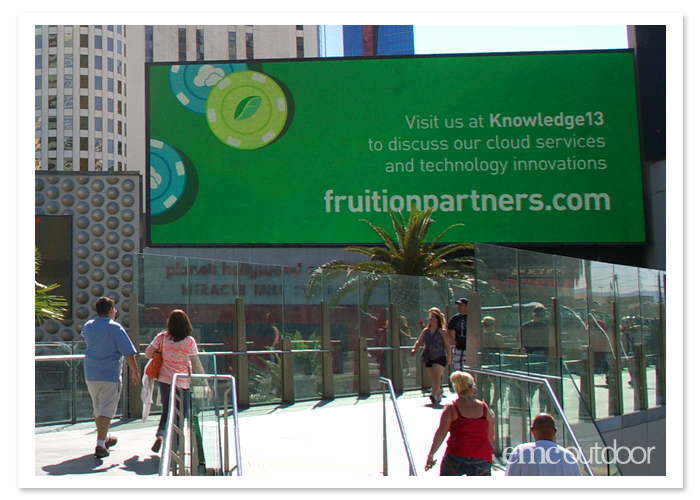 That's just what Fruition Partners did to reach attendees at the Knowledge 13 meeting in Las Vegas. This digital spectacular right on the Strip was strategically selected to reach attendees as they moved through the city.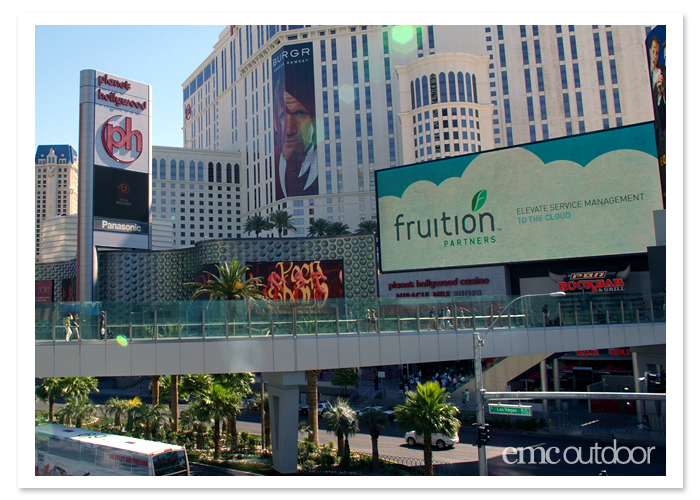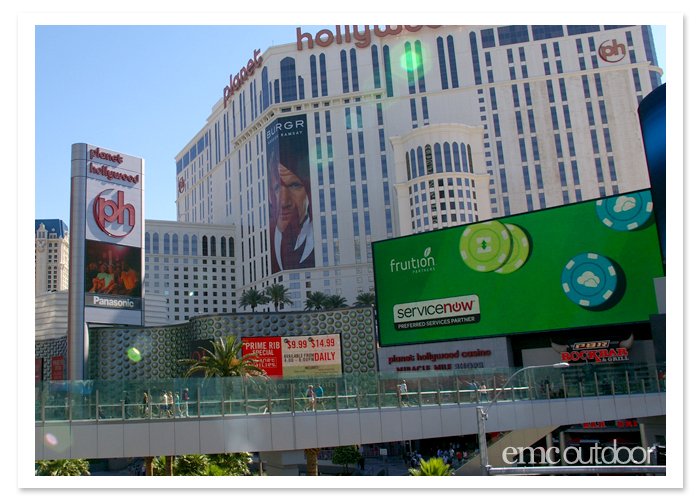 When you throw in a sweet, fully wrapped double decker shuttle bus, you have the recipe for great visibility at the meeting.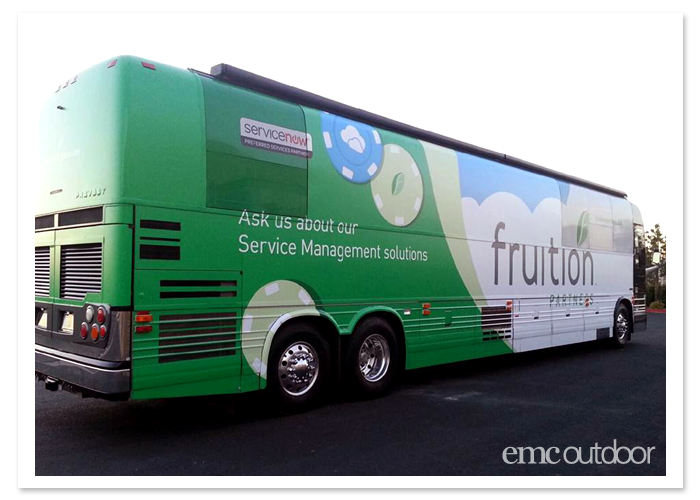 Contact us to learn more about how outdoor advertising can help you make a big impression at your next major event.