Trying to effectively reach targeted audiences can prove to be difficult. Sometimes you need to tap media channels outside of your own — even if you're one of the best digital marketers around.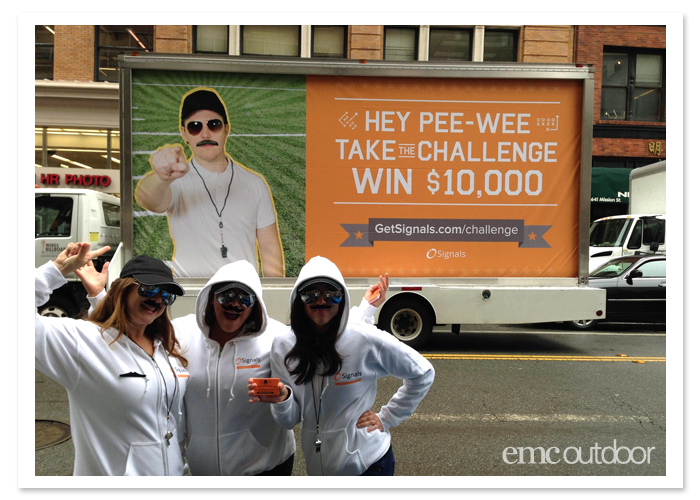 HubSpot, a leader in digital strategy and marketing, partnered with EMC Outdoor for a fun and innovative out of home advertising solution to gain exposure for their new product "Signals", and drive booth traffic at Dreamforce 2013. Dreamforce is Salesforce.com's annual user and developer conference, and through blanketed media coverage of the event and surrounding areas using mobile billboards and street teams, HubSpot and the Signals team reached their targeted event audience with fun, surprise and well … fake mustaches.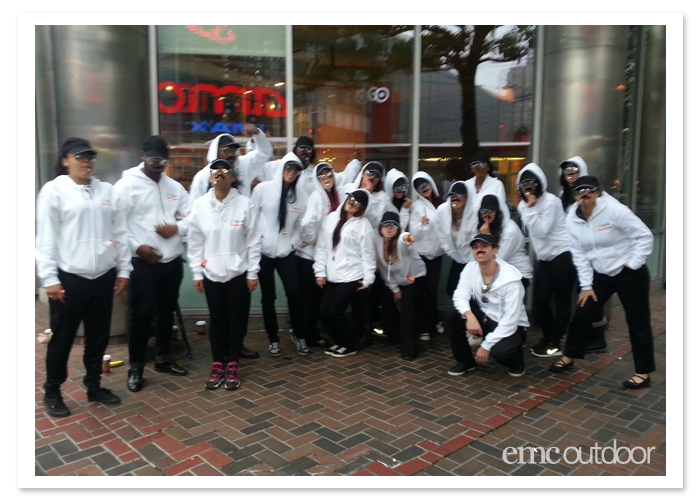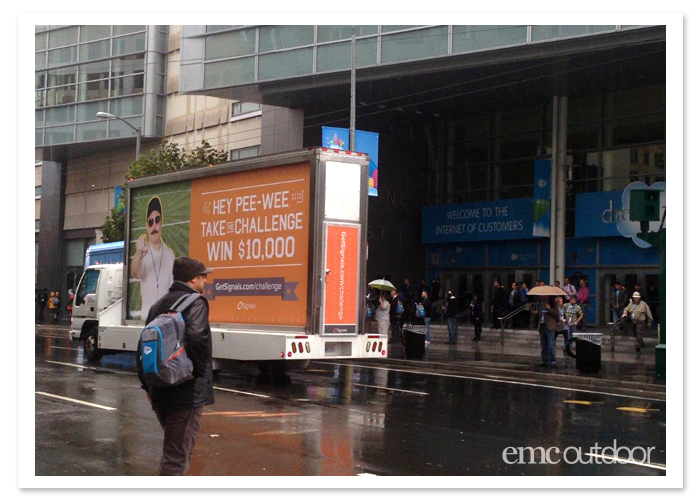 As a mobile billboard covered the surrounding event area, our mustachioed street teams interacted with attendees of the event.  Their enthusiastic engagement with event attendees never faltered — even when Mother Nature decided to test us with rain.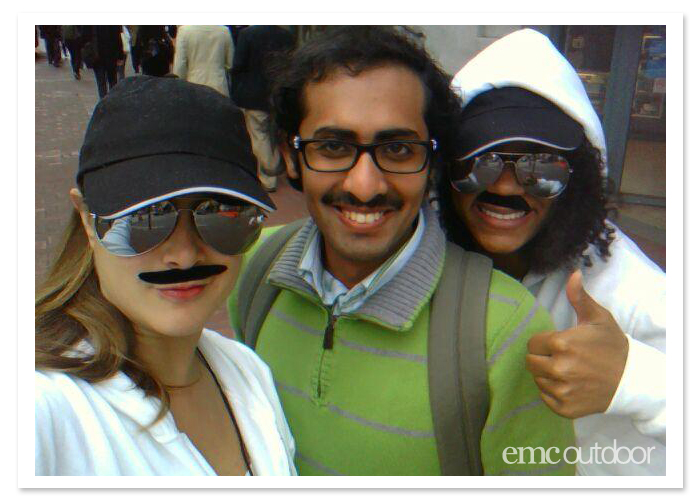 Strategy: Utilize OOH media to increase brand awareness for a targeted audience at a key annual event, drive booth traffic, and promote an online contest to attendees.
Tactics: Mobile billboards and street teams were used. The mobile billboards advertised the Signals brand and contest. Our street teams personified the creative in a truly fun way as teams yelled and acted like the classic dreaded gym teacher, gaining a fun following and even social media shout-outs.
Results: Hubspot's Signals was able to maximize their reach and increase brand awareness across Dreamforce 2013, drive booth traffic with precise targeting throughout the event, and promote their online contest.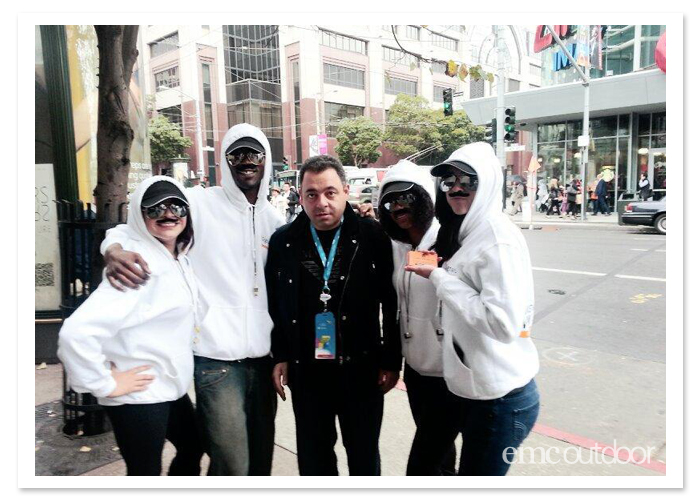 Contact us to learn more about how out of home can bring your brand to life in fun an memorable ways.