Trying to target a general market as well as trade show attendees can be tough. That's why CURE, Pharmacy Times and their agency turned to EMC Outdoor for an OOH solution.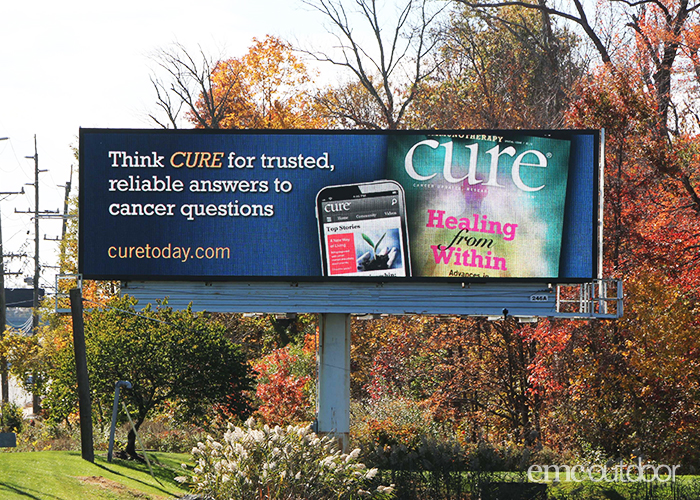 CURE came to EMC for help with targeting a trade show in Chicago. The medical publication was able to utilize transit shelters, city information panels and posters throughout the city to target event attendees. With the success of this campaign, CURE followed shortly by Pharmacy Times looked to EMC for a strategic plan to target pharmaceutical companies, trade shows and doctors within New York, Boston, San Francisco and more. This plan included bulletins, digital bulletins, posters, digital posters and more.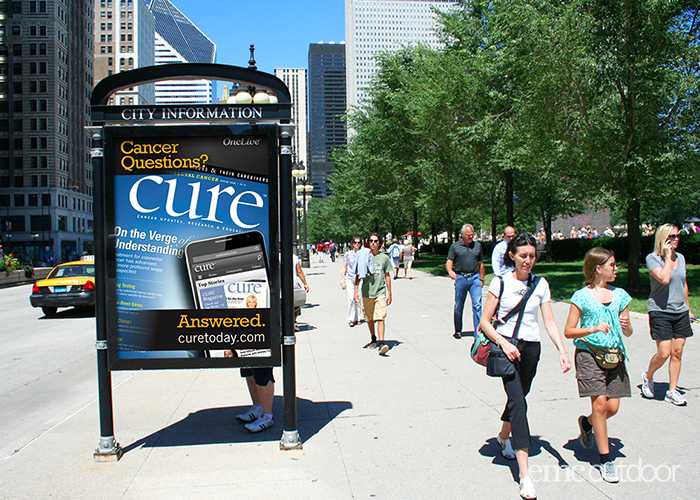 Strategy: Use out of home media to raise awareness around targeted pharmaceutical companies across the country and at specific trade shows.
Tactics: A variety of OOH media, including: bulletins, digital bulletins, posters, digital posters, transit shelters and city information panels were used to reach CURE and Pharmacy Time's trade show and general market audiences.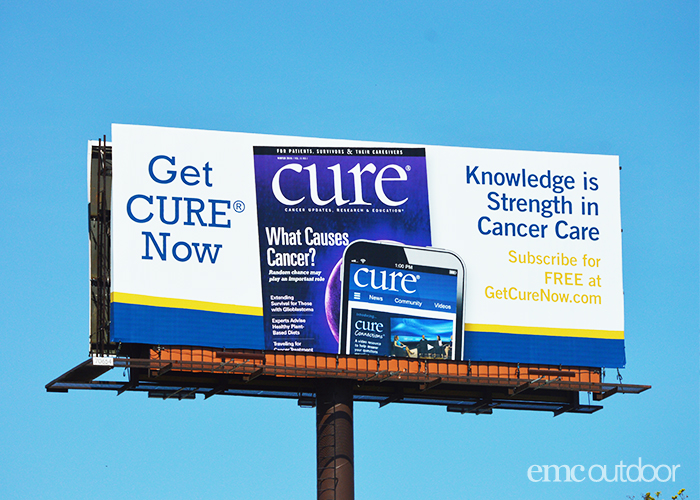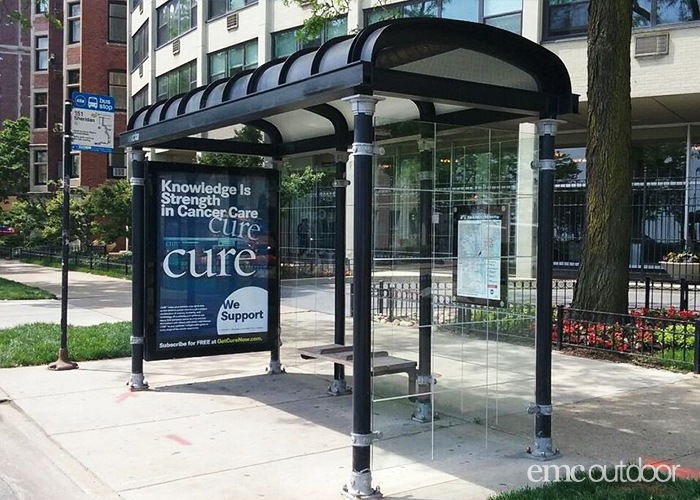 Results: CURE and Pharmacy Times were able to increase awareness throughout their targeted general market areas across the country and within their trade show cities.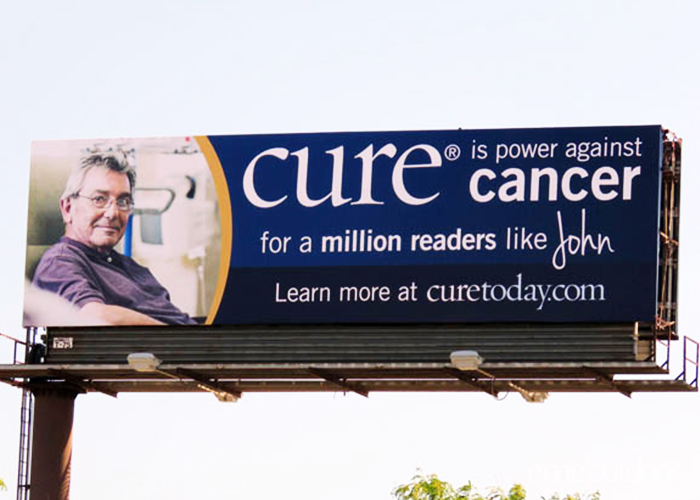 This campaign has been running for a few years and encompasses trade shows to general markets. Trade show media have included bulletins, posters and transit shelters. National general branding campaigns have run with the same types of media within simultaneous cities around the country targeting specific pharmaceutical headquarters. Contact us to learn more about how EMC Outdoor can help you move advertising message from trade show to strategically planned general markets.
Save
Save
Save