Every February football fans, and advertising people join in anticipation of one of the biggest advertising events of the year – the Superbowl.  We've all heard the huge numbers that get thrown around— $5 million dollars for a :30 second television spot (and that's just the space!). And space on the ground around the event itself is similarly expensive, and typically zoned out to anyone but official game sponsors.  So what do you do if you want to reach the huge crowds of fans coming into the market for the big game? You turn to your friendly neighborhood experiential marketing experts.
When our friends at Sprint wanted to do just that the EMC Events team came back to them with a plan to use a team of branded Segways to surround the game zone and reach fans as they moved through the city. We strategically placed the teams around the perimeter of the official sponsorship zone, where they could still interact with the huge crowds of pedestrians walking to and from hotels, restaurants, shopping and all the official NFL activities.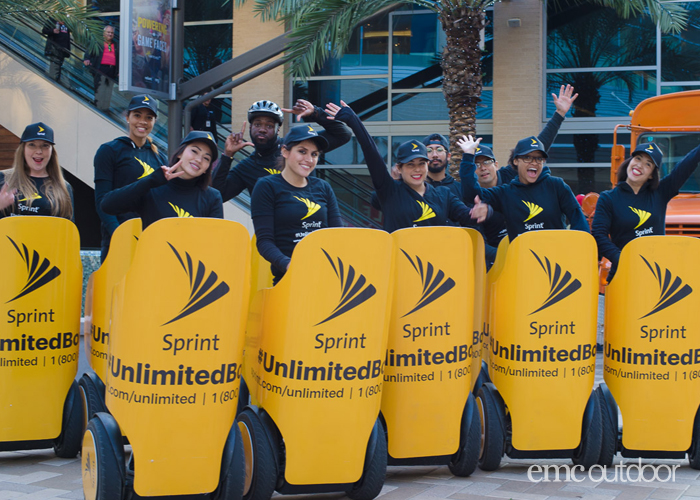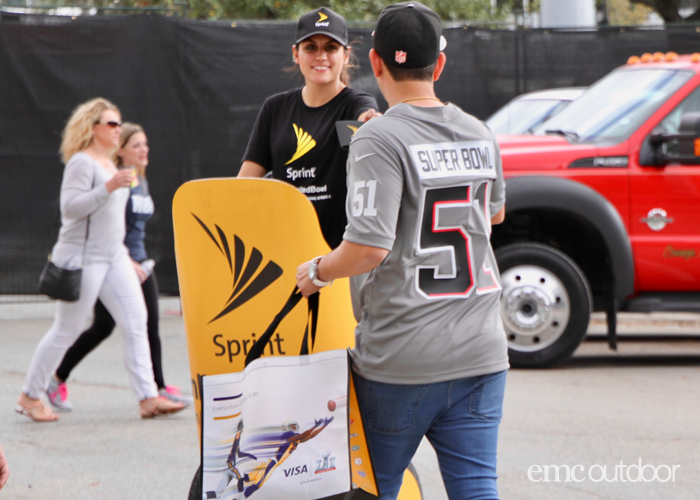 "It was awesome to work with the EMC team throughout our Big Game activation in Houston. They were extremely professional and navigated the many rules and regulations around our guerrilla marketing effort flawlessly. Our Brand was present all over downtown in and around the Big Game footprint for the entire week leading up to the event thanks to EMC!"  – Christy Kelso Regional Marketing Manager
Strategy: Raise awareness of Sprint and their offerings at the 2017 Super Bowl in Houston, TX.
Tactics: There were 10 branded Segways with brand ambassadors in branded uniforms. The team had over 7,500 flyers to pass out along with player appearance schedules at the local Sprint doors. Additional fun giveaways included branded glow bracelets, koozies and lip balm.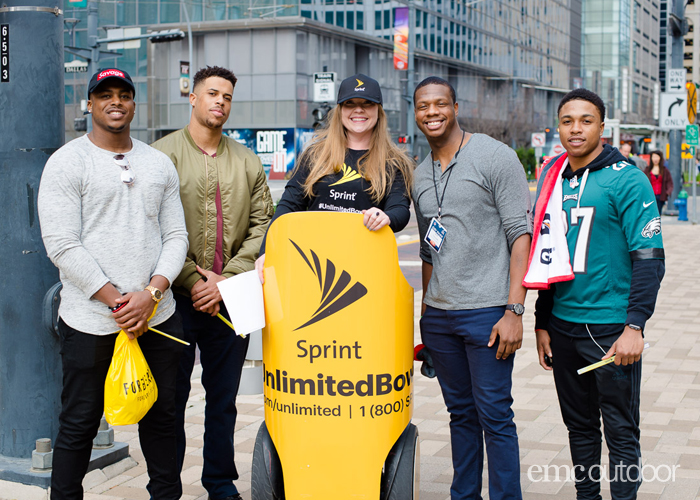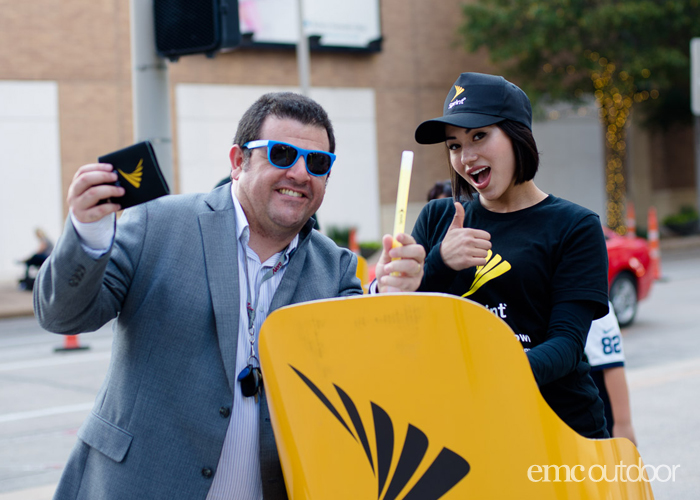 Results: Sprint brand ambassadors were well received around the designated areas throughout the campaign! People on the streets were excited to see the Segways and receive the flyers with great promotional offers, glow bracelets, lip balm and koozies. During the campaign, EMC Events was able to meet with the local government to ensure that Sprint could be in the Super Bowl Clean Zone turning the guerrilla campaign into permission-based. The campaign went so well an extra day was added!
Campaign Extras:
Upgraded to more than 50% bilingual staff at no cost to Sprint
Provided custom lights for Segways to ensure good visibility at night
Coordinated with numerous government and Super Bowl entities to be the ONLY telecommunications company within the Clean Zone providing almost $100k of free sponsorship promotion
Last minute addition of activation day, with no rush charges applied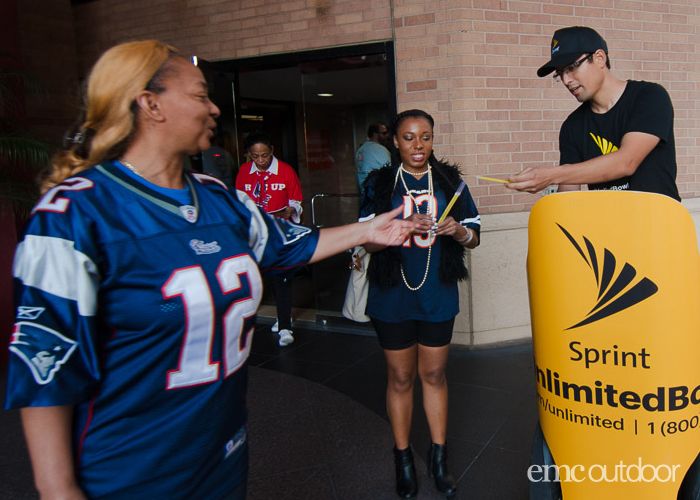 At EMC we have over 25 years of experience in event marketing. Contact us to learn more about how EMC can help you create a fun, engaging experience at even the biggest event!
Save