At a time when public health is at the forefront of everyone's mind, having health insurance to protect you from health and financial risks is more important now than ever. As of 2020, 31.6 million people of all ages are insured. Health insurance can cover these costs and offers many other essential benefits. Our most recent OOH activation for Independence Blue Cross utilized Experiential OOH to inform underserved communities and residents eligible for Medicare in Philadelphia about IBX's 5-star Medicare Advantage HMO plan.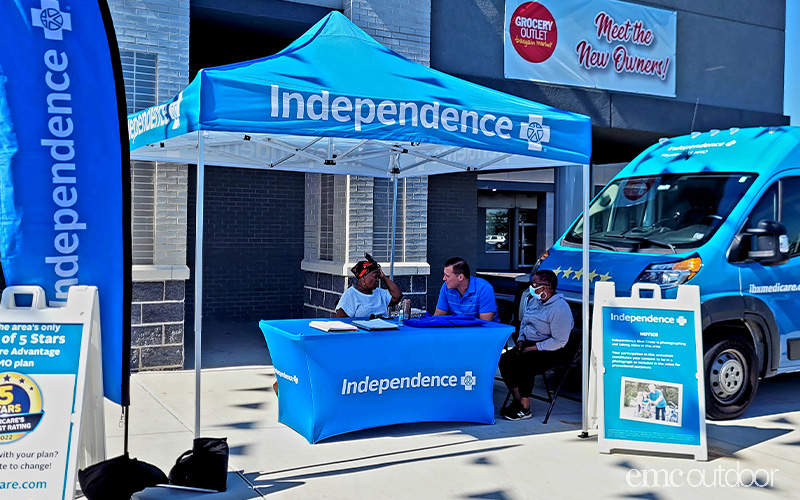 Independence Blue Cross has been a pillar of the Philadelphia community for nearly 80 years. IBX prides itself on providing quality health care coverage and whole person equitable health care, and to do that; we had to find a way to reach the right audience in the right areas. Understanding the complex insurance landscape can be unclear, especially in underserved communities. Therefore, EMC set out to ensure IBX was in various underserved communities in Philadelphia to inform Medicare-eligible residents about their Medicare program and assist with enrollment.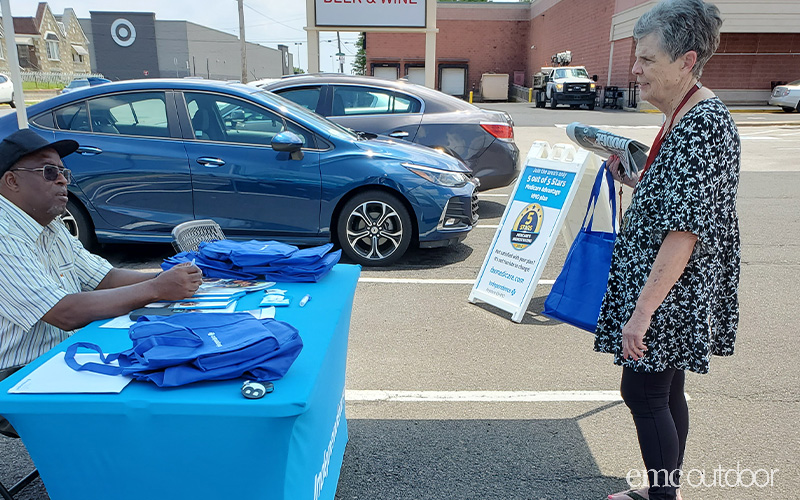 IBX activated its campaign starting on May 25th which toured various high-traffic areas around Philadelphia. These locations included transportation centers, grocery stores, and shopper centers. The experiential OOH and locations were strategically planned to reach high-traffic areas and maximize exposure. IBX utilized brand ambassadors, tents, a wrapped vehicle, signage, and care packages to focus on hard-to-reach locations to help residents discuss plan options and assist them with enrollment.
The IBX team was thrilled with EMC's partnership and the campaign turnout; Tara Minissale told EMC,
"Independence has been a pillar of the Philadelphia community for nearly 80 years. We set out to make sure we were in the smaller hard to reach pockets. We pride ourselves on not only providing quality health care coverage but also on whole person equitable health care and in order to do that we had to find a way to reach the right areas. The team at EMC was able to help us to solution for that by leveraging a branded van that could easily navigate the narrow city streets and communities and provide an approachable experience. The team was flexible as we learned and adjusted to what the community needed. EMC was able to manage sourcing the locations and day to day logistics as well as maintenance so that we could focus on what we do best which is bringing resources and health care to our communities. We have seen an increase in meaningful connections as well as enrollments which EMC helped to track and report out on frequently. EMC has been an amazing partner to collaborate with and their passion for service is contagious."

Tara Minissale, Supervisor of Sales Support and Partnerships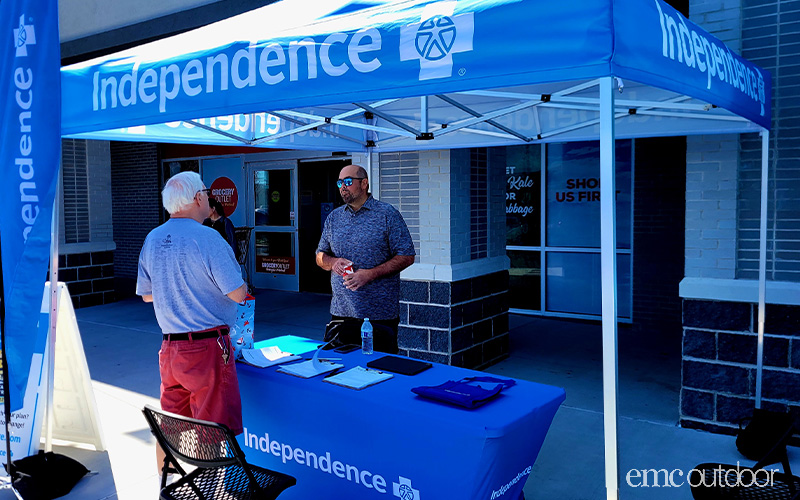 With the campaign's conclusion, the Independence Blue Cross team saw promising results. IBX gained valuable impressions, handed out over 500 care packages, and assisted residents enrolling in IBX's Medicare program. Many residents who were a part of IBX's target audience in each area stopped to speak with the team and learn about the program's benefits and features.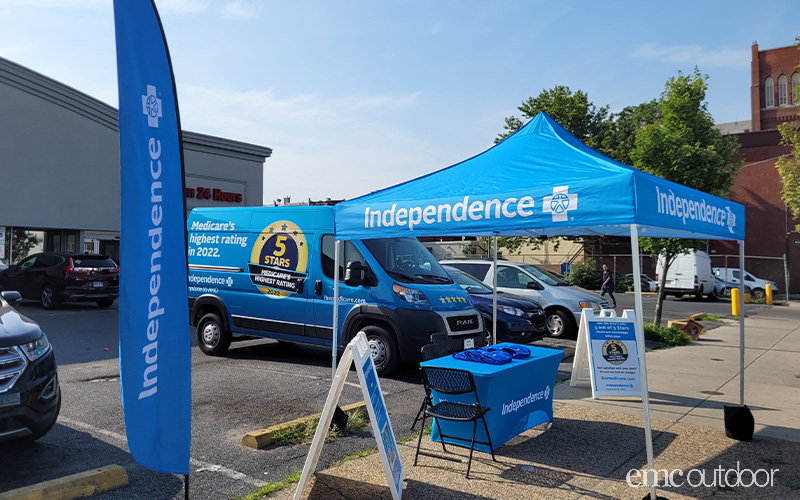 How are you connecting with your audience with your marketing initiatives? Let us know what you're working on and how we can make your next Experiential OOH activation a success.