With its rich culture, beautiful landscapes, and active city life, Seattle has always been a destination that has something for everyone. Understanding this, Visit Seattle activated its "I Know a Place" campaign, serving up an experiential marketing experience as unique as the city.
Navigating through Minneapolis, Dallas, and Sacramento, a vintage popsicle truck—decorated with iconic Seattle landmarks—drew crowds and ignited conversations. The truck became not just a mobile food stand but an embodiment of Seattle's diverse offerings.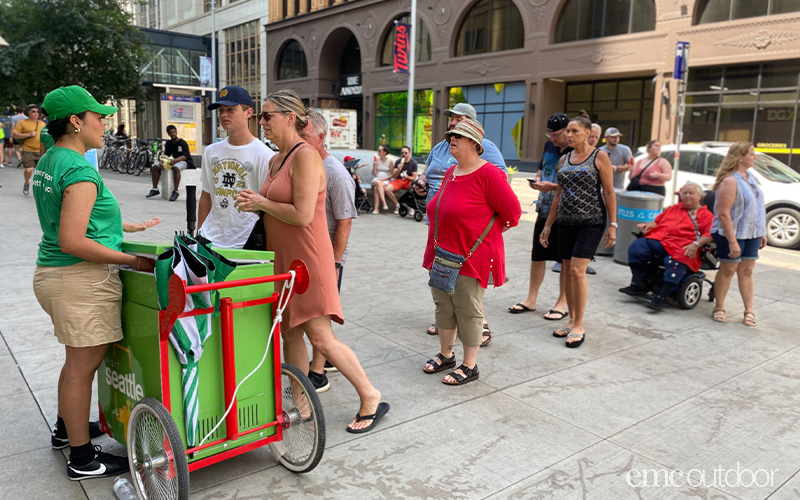 To bring the essence of Seattle to life, brand ambassadors engaged one-on-one with passersby, sharing the unique facets of the city while delivering 9,000 hand-pressed popsicles from Seattle Pops, a local LGBTQ+ woman-owned business. It was an invitation to pause, refresh, and think about making Seattle their next travel destination.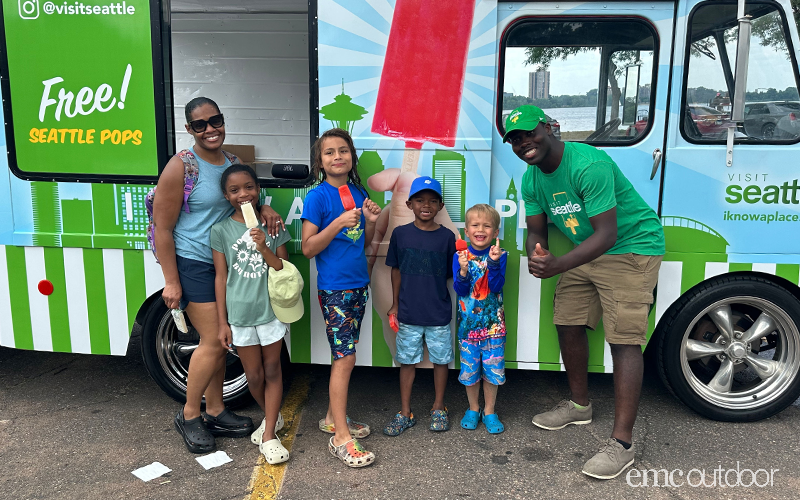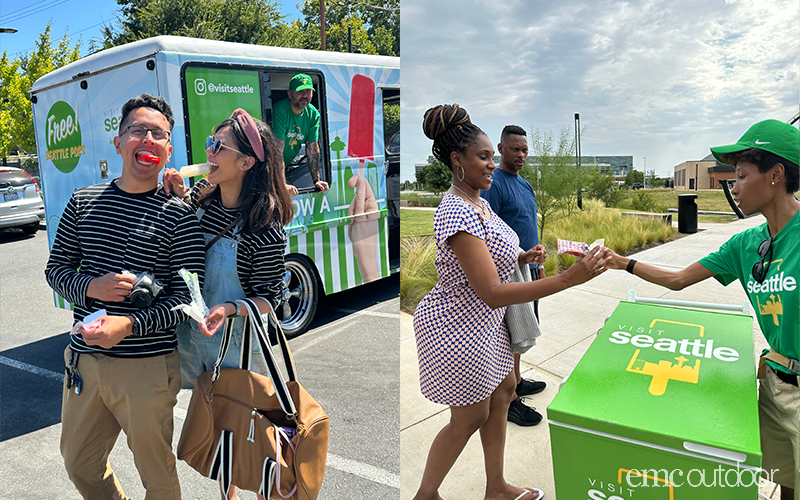 The experiential marketing campaign varied its locations to reach a broad audience. From the local eateries and music scenes in Dallas to family-friendly trails and lakes in Minneapolis, the truck made stops that resonated with people of all ages, adventurers, and art enthusiasts.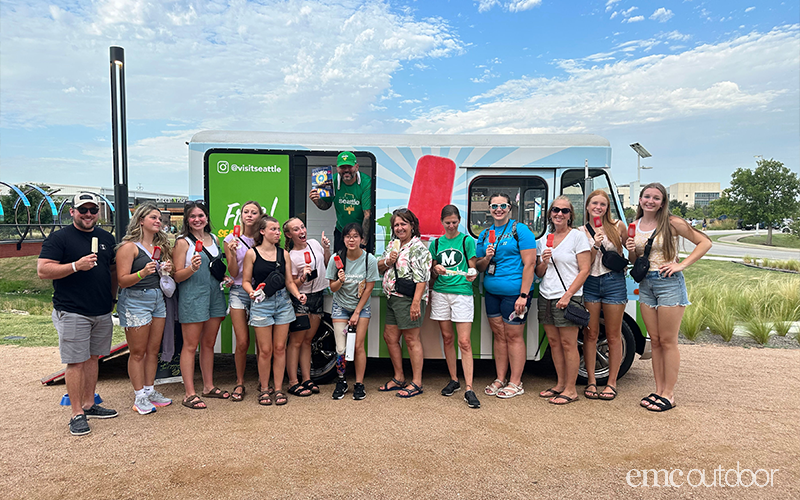 The campaign even caught the eye of the media, making a featured appearance on Good Day Sacramento. This earned media spotlight wasn't just a bonus; it was invaluable. It added a layer of credibility that money can't buy and extended the reach of the campaign, inviting even more people to consider Seattle as their next travel destination.
In the end, Visit Seattle achieved its goal: to stir curiosity and plant the seed for future travel to Seattle. The experiential marketing campaign captured hearts and minds by offering a slice—or rather, a taste—of what makes Seattle a city worth exploring. With an authentic and personalized approach, Visit Seattle proved that impactful marketing doesn't have to be complicated; sometimes, all it takes is a popsicle and a genuine conversation to make a lasting impression.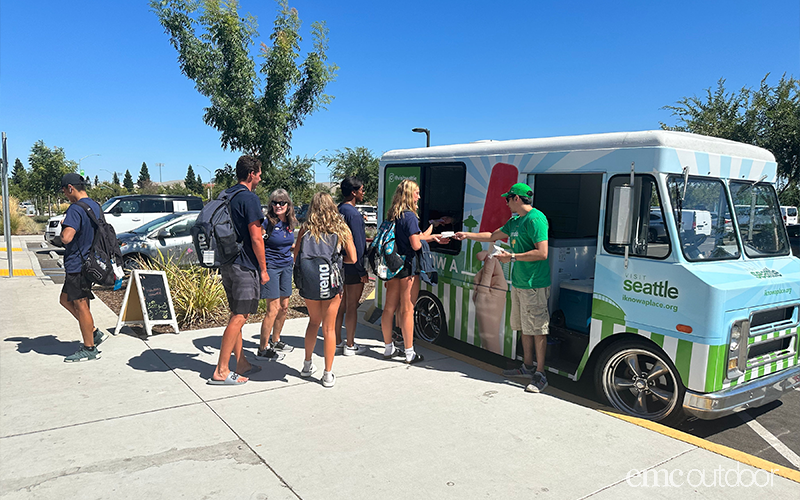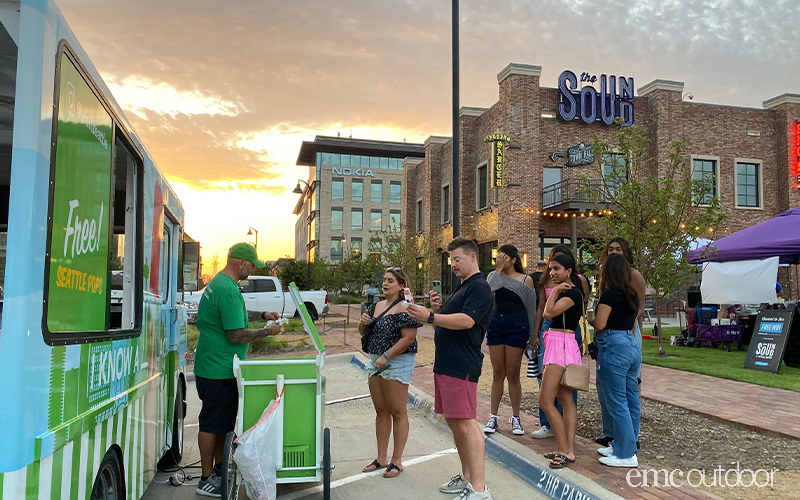 As Visit Seattle demonstrated, understanding and reaching your audience at a personal level can make all the difference. Experiential marketing is not just a buzzword; it's an effective way to engage your audience. For another prime example of EXP at work, take a look at how we helped promote Peacock's new series, Angelyne, by utilizing experiential media in high-traffic areas around Hollywood.
What will your next experiential marketing campaign bring to the table? Let us know how we can help make it a success.