**Editor's note: With the current COVID-19 situation, you likely aren't thinking about experiential marketing. That said, if we focus on the future, there will be a time when consumers are out and about again, and having been sequestered for so long on a diet of TV and internet, will be yearning for new experiences. So, with that in mind, these overarching trends will ensure you are ready for when things return to normal. In the meantime, we continue to maintain a positive outlook on the industry and support our clients and partners who are navigating this challenge.
Experiential marketing has been growing in popularity, in large part because it's so effective: 91 percent of consumers feel more positive about a brand after an event or experience. More and more companies are allocating larger budgets to experiential campaigns to keep up with what is one of the top marketing trends for 2020.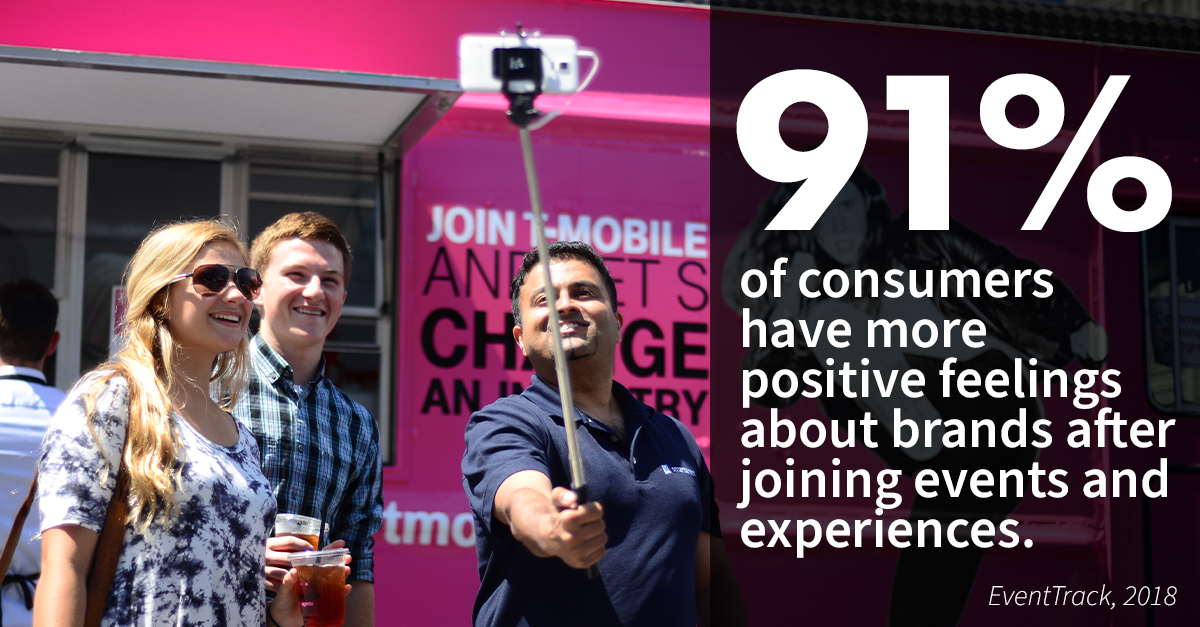 There are many types of experiential marketing, but they all come down to one thing: making customers associate you with a memorable experience, something they enjoy talking about after it's over. It's about encouraging your audience to see you as individuals behind the products and giving them a feeling that they're part of a community linked by your brand.
Here are six of the top experiential marketing strategy trends we expect to see this year:
1. Cause Marketing Campaigns
Cause marketing turns charitable giving into an experience and associates your brand with positive social impact. It's especially important to Gen Z that your company stands for something, and you can prove your value in society and to consumers via your partnerships with and/or support of a cause. You can donate goods, services, or time as an act of branding. It's important to keep in mind that an ongoing partnership with a charitable cause may be more impactful—both in the good you can do and for the success of your brand.
This is about authenticity and transparency: becoming a zebra company rather than a unicorn company. The difference is that zebras are inherently focused on sustainable profitability and win-win situations. Transparency is built into their DNA. Their primary mission is to truly serve their customers and their community, so cause marketing fits naturally into a zebra's brand marketing. This is authentic, and it's what Gen Z is after.
2. Specific Audience Targeting
Today's analytics make it easier than ever to focus on exactly who your customers are. With that in mind, you can create marketing campaigns that speak specifically to each audience subgroup: Cuban single mothers or retired Baptist men, for example.
Scott Paper Towels ran a brilliant campaign to reach its Spanish-speaking audience with the Scott Scooter Dichomania Tour. They visited six states and 30 markets, creating a party-like atmosphere where people were encouraged to enter their favorite Spanish sayings or proverbs ("dichos") into an interactive kiosk. Participants received Scott products, and together they compiled a large collection of dichos—the world's first Dichonario.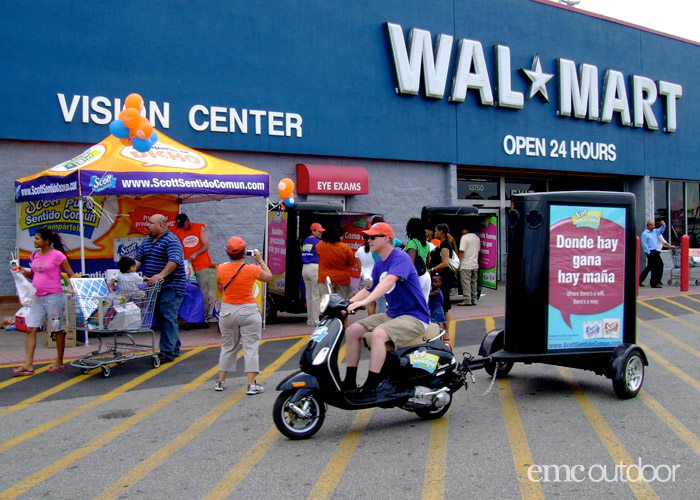 3. Hyperlocal Events
Just because the event itself is ultra-specific in geographic terms doesn't mean your reach can't be wide.
Hosting a hyperlocal event is a way to increase foot traffic and reach the people who are most likely to interact with your business on a day-to-day basis. People don't just want a doughnut, they want a "doughnut near me." They need to know you're just around the corner from where they work.
Hyperlocal events are also a fun way to get people involved, even for a moment. Your services might not be something they use, but you can still create a positive vibe about your brand by creating a fun experience for those people. These events are often cost-effective, since you don't have to rent a huge venue or otherwise accommodate thousands of people. You also leave a smaller environmental footprint, giving you the opportunity to reuse or upcycle your materials and resources.
Now, about that reach: you could live stream the event so your social media followers are left wishing they were closer to you. Videos, photos, and stats about the event can be shared across your channels. This generates more interest globally, even if an event is only local.
4. Next Gen Brand Ambassadors
Today's brand ambassadors are more than just smiling faces who use (or pretend to use) your product. They are living, breathing extensions of your business who take your brand mission and vision to heart—emissaries, in fact. Choosing an emissary means choosing a partner, someone who can speak about your work in an intelligent, connected manner. It's a much more selective process, designed to account for educational background, professional expertise, or other related experience.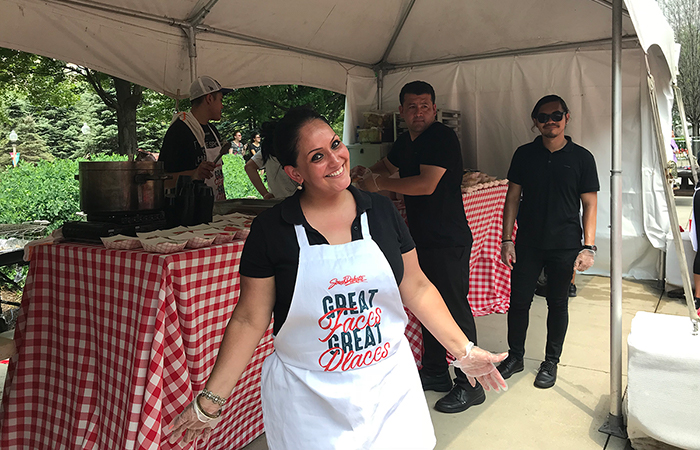 An ambassador is different from an influencer—though you may want to work with both. Ambassadors work with you under contract in what has become an elevated role, and you might have several of them. They require in-depth training and experience around your brand and product: they use it, share experiences with it, and answer questions about it. They evolve into more than a warm body who pushes paper at people by embodying an "ambassador." They don't just show up and try to sell your brand, they're an extension of it.
5. Data and Attribution for Events
Track it all: you have to know your ROI for event marketing, and there are many ways to put your money to work. Measure your foot traffic at a particular activation. Consider who's tuning in to your social posts about the event.
Use geofencing to retarget your audience with digital ads later on. Nearly six in 10 people feel neutral about retargeted ads, but 30 percent of people have a positive reaction to them. Even retargeted website visitors are 43 percent more likely to convert—meanwhile, 74 percent of people who engage with your brand during a marketing event are more likely to make a purchase. Retargeting event participants is just good marketing sense.
6. Lightly Branded Experiences
In this case, the experience takes center stage. It's about creating an Instagrammable moment, not selling a product. You're creating the experience, but you're letting your name slide into the background. You have to trust that people will remember you for the way you made them feel.
Consider Volkswagen's piano staircase. They created a fun experience for people, and there were no Volkswagen vehicles in sight. It was a part of a marketing campaign called The Fun Theory. The video of people using—actually, playing on—the piano stairs was shared widely and of course associated with Volkswagen. The event itself, though, was simply an experience.
With lightly branded experiences like this, people are enjoying themselves, and often snapping the photos or telling the stories that will be shared across their social networks.
Experiential marketing is here to stay as consumers look to connect with the faces behind the brands they use and grow to love. People are always looking for something unique to do, and you can host events that people attend with their friends for the primary purpose of having fun, taking photos, and creating memories. The fact that these events are associated with your brand is a pleasant surprise for them—and the best part of it for you.
Contact Us to learn more.