When Boehringer Ingelheim was preparing to attend one of the most important medical conferences on their calendar — the annual ADA meeting in San Diego— they turned to EMC for a package of outdoor advertising that would reach attendees during their entire stay at the show.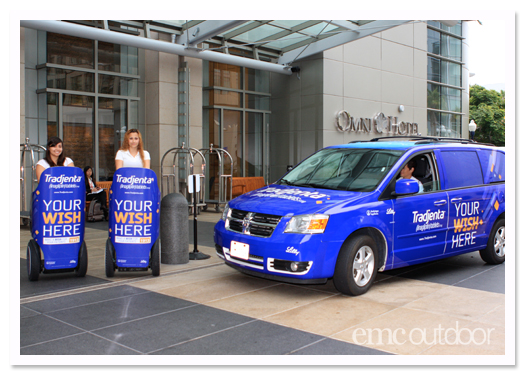 Every year thousands of attendees flood the host city for just a few critical days. Boehringer chose to reach them as they moved throughout the city, and engage them in surprising and exciting ways with a variety of out of home advertising options from EMC Outdoor.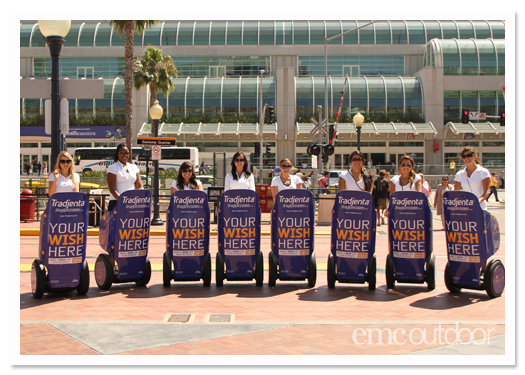 From the airport, to the areas around the San Diego Convention Center, to the restaurants and shopping of the Gaslamp District. EMC put together a multi-media program of innovative out of home that covered them all.
Out-of-Home advertising is uniquely suited to reaching event attendees — it's big, bold, highly targetable, and uniquely flexible in its ability to be adapted to innovative creative concepts. OOH Media resides outside the convention center, so visitors will see it as they  move around the city. We can also create interactive experiences with the use of mobile media and brand ambassadors — a perfect fit to make a personal brand connection.
Boehringer Ingelheim used a wide variety of highly targeted event media to reach the event attendees at different points throughout the city.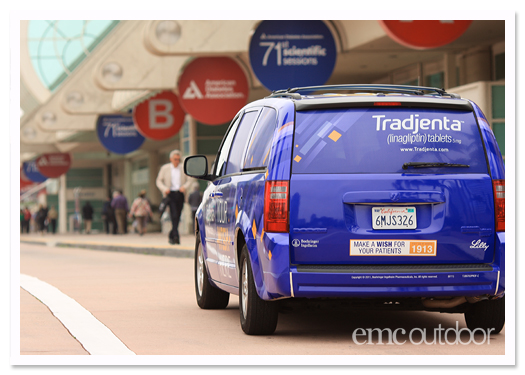 Airport dioramas greeted attendees as the arrived. A fleet of mobile media — including segways, scooters, wrapped vehicles, bike taxis, a mobile video display, and even a 100' high branded sail — created a dominating presence around the city.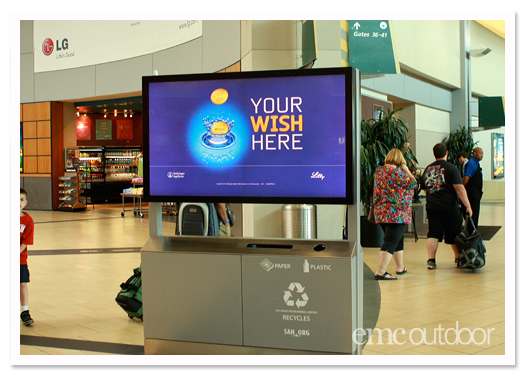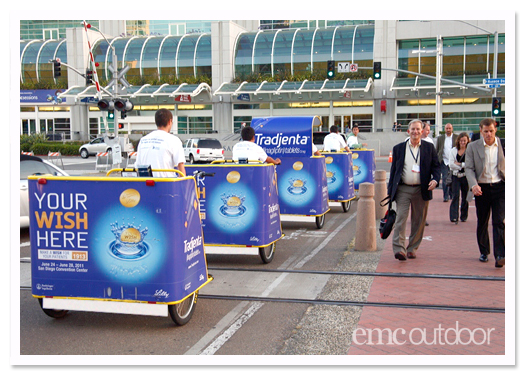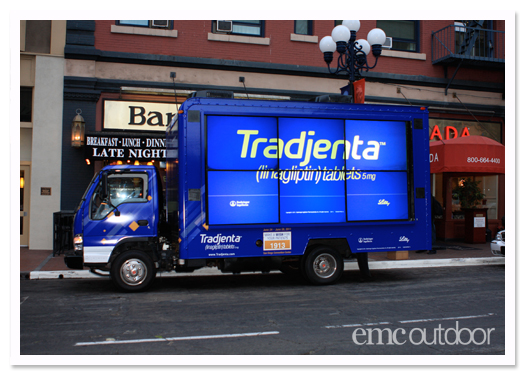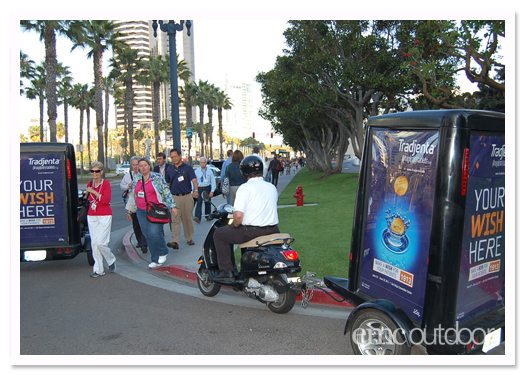 In the evenings a mobile projection lit up the San Diego skyline while attendees were out enjoying the town.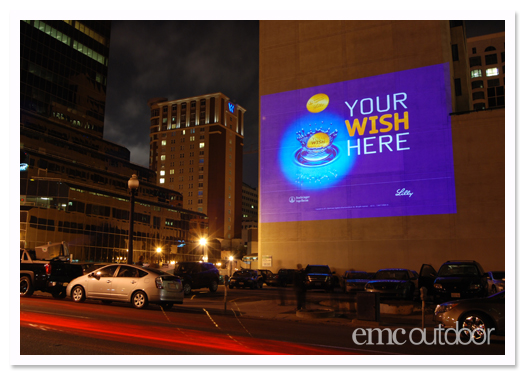 How do you orchestrate 9 unique types of media, with multiple creatives, and print production, while coordinating the deployment, scheduling and routing of dozens of vehicles, drivers and brand ambassadors, for a campaign that has a critical 4 day window of opportunity? With one phone call to EMC. Contact us to learn more.